Abhishek Bachchan has worked with father Amitabh Bachchan and wife Aishwarya in past and the actor says he would be more than happy if his family including mother Jaya will get a chance to share the screen space.
Amitabh Bachchan, Shweta Nanda, Aishwarya Rai, Aaradhya, Jaya Bachchan and Abhishek Bachchan on a day out.
The 40-year-old actor says though he is interested in working with his family, it takes a lot of things to convince four individuals to say yes to the same story.
"It's basically about four individual actors, who have to like the same script. Because it can't be like we're a family so let's do a film together. It's like we all four have to like the film," PTI quoted him as saying.
Junor Bachchan further said, "we all four would be more than happy to do a film together if it checks the boxes for each and every individual actor."
If this happens, the film will be huge enough to shatter all Box Office records. Don't you think?
The father-son duo and Aish were seen sharing the screen space together in 'Kajra Re' song of 2005 release 'Bunty Aur Babli'.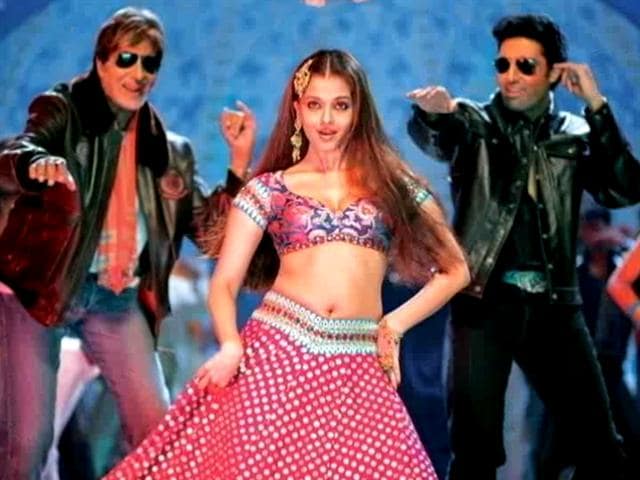 Are you excited to watch Jaya joining the trio onscreen now?