With recent talks about the barely there dresses that some celebrities have been wearing, it seems a good idea to look back at some of the most shocking, ugly, straight up hilarious dresses the women we look up to have worn on the red carper over the years. Some of them are far worse than others. There are a few on here from 2014, and some going all the way back to 1999. Some of them will live in infamy.'
Cara Delevingne
Cara wore what looks to be little more than a pair of over-sized granny panties with a sheer black robe to the GQ Men Of The Year Awards. Was she the award?
Bleona Qereti
Music and acting aren't Bleona's only talents. She also appears to be great at shocking. Unlike Rihanna, she at least had the sense to wear some pasties on her nipples. This was her barely there outfit for the American Music Awards in 2014.
Paris Hilton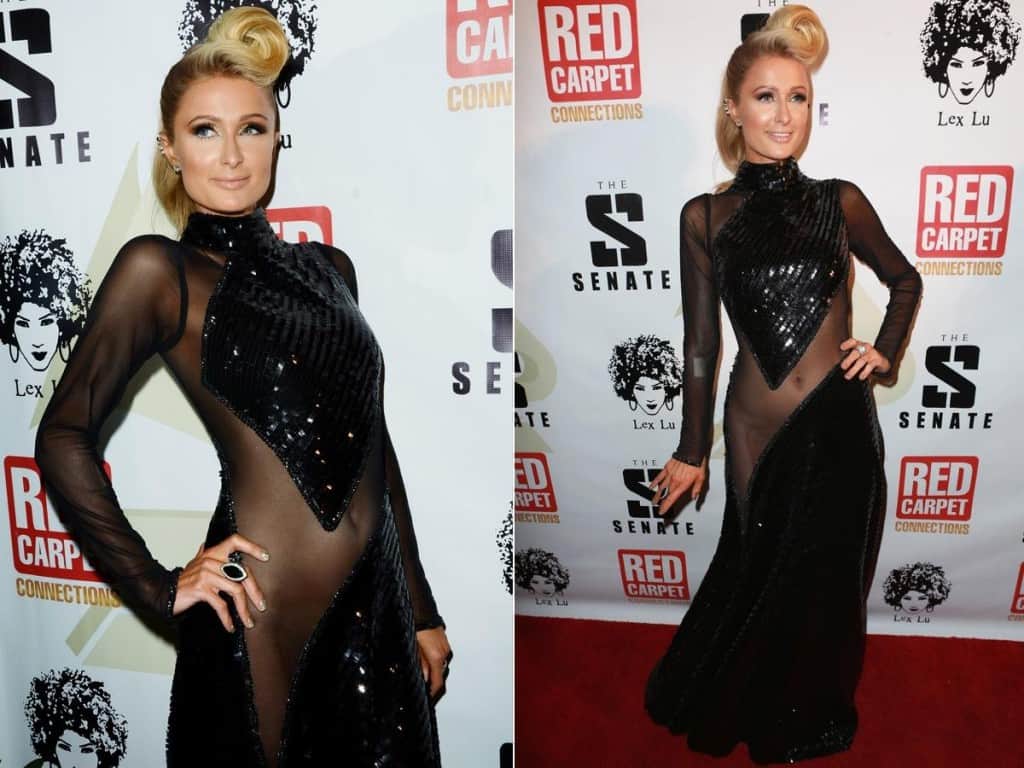 Pre-Grammy Paris was already making a scene in this interesting ensemble. At least she leaves a little something to the imagination. However, her hair is a bit shocking.
Micaela Schaefer
Worse than the new barely there dress that no one can stop talking about, in 2012 model Micaela wore this dress made from VHS tape, with a belt, to the Men In Black 3 premiere.
Erin Wasson
This model picked the barely there look for her outfit at the 2012 Gold Globe after party for InStyle. One brief gust of wind and it's likely she'd have been completely naked.