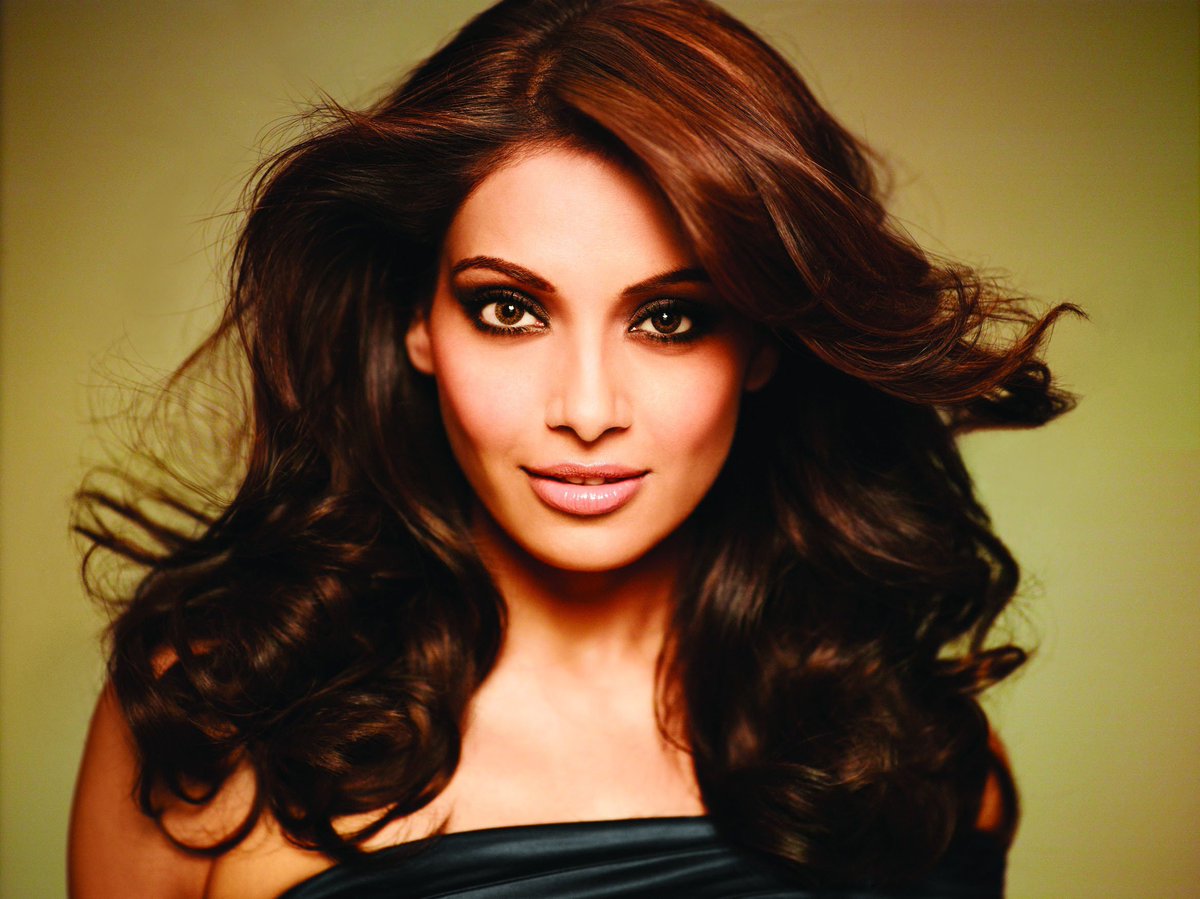 The stunning beauty Bipasha Basu who turns a year old today ie on 7th Janurary. The actress these days is hardly ever rarely seen on the big screen, but she still has a massive fan following. The bong beauty was last seen on big screen in January 2015 in a horror film  "Alone" alongwith her husband Karan Singh Grover.
The actress birthplace was in Delhi and on later shifted to Kolkata where she grew up and pursued her education. The actress first came in limelight when she won the Godrej Cinthol Supermodel contest in 1996. Post that she made a mark for herself the modeling world and she finally made her Bollywood debut with Ajnabee, which was directed by Abbas-Mustan. She has also worked in  Telugu, Bengali, Tamil and English films industry.
The actress is known for working in the horror genre and also for her link-ups with her Co-Stars which from Dino Morea to John Abraham to Harman Baweja to Karan Singh Grover.
Here are several other celebrities who wished the actress on social media as well. Here are the tweets And Posts :
Happy birthday to my dearest Bippy @bipsluvurself today you better eat some carbs!!! Lots of love.

— Abhishek Bachchan (@juniorbachchan) January 7, 2017
Happy Birthday @bipsluvurself ! Shine bright and stay beautiful as always! 😊🎉

— Lara Dutta Bhupathi (@LaraDutta) January 7, 2017
Happy birthday to the woman that combined fitness and grace flawlessly. @bipsluvurself

— Govinda (@Govinda_HeroNo1) January 7, 2017
Happy birthday To my Capricorn sister @bipsluvurself #loveyou #muah pic.twitter.com/cGQWTV90Oy

— Sapna Moti Bhavnani (@sapnabhavnani) January 7, 2017
Happy birthday @bipsluvurself many happy returns of the day…Lots of love and God bless pic.twitter.com/yVHDGmJs6p

— Prosenjit Chatterjee (@prosenjitbumba) January 7, 2017
Happy Birthday to the most gorgeous girl in the whole wide world…
May your smile get brighter… https://t.co/B3zRvryWG6

— Karan Singh Grover (@Iamksgofficial) January 6, 2017
Happy happy birthday Bips @bipsluvurself !! Have a great day and year ahead 👏🏼⭐ love from Nin & me.

— Aftab Shivdasani (@AftabShivdasani) January 7, 2017
Happy birthday to a beautiful girl, inside and out @bipsluvurself xx

— Kim Sharma (@kimsharma3) January 7, 2017
Happy birthday @bipsluvurself may you long live with good health & lots of love & happiness 😘 🎂

— Kritisaanonx™ 🔵 (@kritisaanonx) January 7, 2017
@bipsluvurself happy birthday Beautiful. Wish u a super fab day and year ❤❤❤

— Farah Khan (@FarahKhanAli) January 7, 2017
Happiest birthday @bipsluvurself more fun & monkeying 🐒 around to you. Have a superbbbbbbbb year.

— Dino Morea (@DinoMorea9) January 7, 2017
@bipsluvurself Happybuddayyyyyyyyy Mrs Bipasha Karan Singh Grover…First budday shaadi ke baad bohot bohot mubarak to you 😘😘😘😘😘😘

— ShaguftaRafique (@shufta20) January 7, 2017
Happy birthday to everyone's favourite @bipsluvurself..God bless you dear . May God give u plenty of success,happiness and good health.🙏

— King Mika Singh (@MikaSingh) January 7, 2017
happy happy @bipsluvurself .. wishing you many robindrosongeets on your birthday.. get the man to sing!

— sujoy ghosh (@sujoy_g) January 7, 2017
@bipsluvurself HAPPY BIRTHDAY. 😘Have a super year. Loads of love and blessings.

— Neil Nitin Mukesh (@NeilNMukesh) January 7, 2017
@bipsluvurself Happy Birthday Bipasha… stay fit…stay blessed … pic.twitter.com/DcuRkL4yyW

— Suniel Shetty (@SunielVShetty) January 7, 2017
Wishing happy birthday to my most favourite person . Have a super year and see you in the gym soon 🙂 @bipsluvurself

— Jackky Bhagnani (@jackkybhagnani) January 7, 2017
Overwhelmed with all your love and wishes for me. Thank you. I am very grateful 🙏

— Bipasha Basu (@bipsluvurself) January 7, 2017