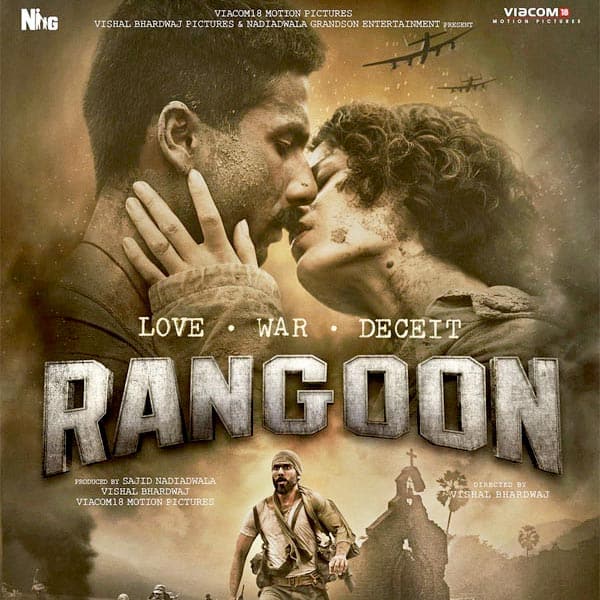 Filmmaker Vishal Bhardwaj shared the movie trailer with the whole world on the new year and today the production house has launched the first track from the movie.
The first track to be released is titled as 'The Bloody Hell' which features seductress Kangana Ranaut, is out. The song has been choreographed by Norway-based choreographer, Sudesh Adhana who had personally trained actress for the said song. The song has been written by notable lyricist Gulzar and sung by soulful singer Sunidhi Chuahan.
The director was recently quoted saying that 'Rangoon' is where  Moulin Rouge meets Saving Private Ryan and germ of the said movie has been under development for the last 7 years.
Watch: Bloody Hell Video and leave you comment if you liked first track from the movie 'Rangoon' :-