The Legendary Diva Zeenat Aman recently confessed that she was given a gold coin by Ranbir Raj Kapoor, also known as "the greatest showman of Indian cinema post singing for Satyam Shivam Sunadaram. The actress is these gearing up for her talk TV show 'My Life My Story', where she was quoted saying that she gave a look test to get the role but with a twist.
"One fine day I got into the character of Rupa from Satyam Shivam Sundaram. He (Raj Kapoor) was surprised to see me in the look of Rupa (referring to the test look she took). He appreciated my passion towards the character, gave me gold coins and signed me for the film,"
The actress was reminded that while shooting for Vakil Babu, Ace director was that time was writing a script for Satyam Shivam Sunadaram, during the shoot break used to discuss with actress about the plot and  about the character especially, the leading protagonist ie Rupa's character. "Raj ji used to talk very passionately and intensely about Rupa's character. He would often tell me about how Rupa would do certain things and those conversations made me extremely curious. Gradually I felt like I wanted to be Rupa," the 65-year-old actor said.
The actress was so memorized with Rupa Character that she decided to get into the skin of the character. She donned 'ghaghra-choli' and put a tissue paper on her side face, to show the burns. She did whatever she could, to present her interpretation of Rupa. When she went to meet Kapoor, she was stopped at the door and asked who she was, and the model-actor said 'Raj ji se kehna Rupa aayi hai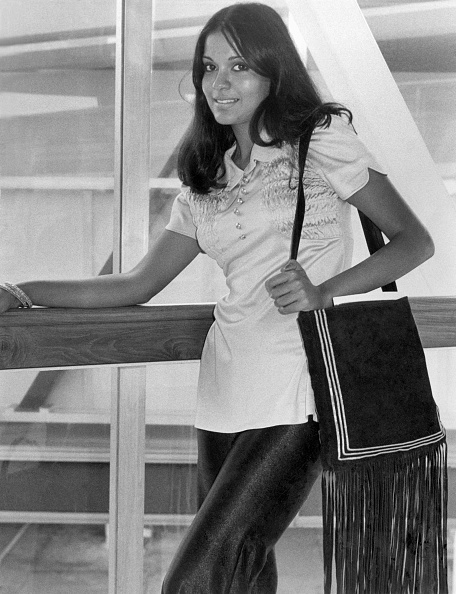 The glamorous diva said that upcoming talk show she will be talking about subjects ranging from her journey , her friendship and personal equation with industry colleagues. The show main highlight will be takes the viewers up, close and personal with the legends of Hindi cinema.
Get to know Zeenat Aman's life story in My Life My Story, this week on Saturday, 25th Feb at 7 PM