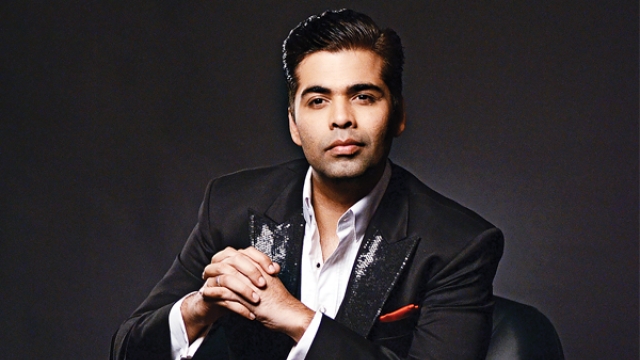 Many congratulations to the ace director Karan Johar who became a dad last month to twins Yash and Roohi Johar. The good news that Karan Johar became a father of two via surrogacy has come as a happy surprise and congratulations are now floating in for the director-producer. Alia Bhatt, a mentee to Karan, was among the first few to congratulate the new father.
Alia tweeted, "Finally I can say I have a younger brother AND sister!!!!!! So so so happy❤️❤️❤️ soo much love to give uff bursting with joy!!!!!"
Others who congratulated Karan include Varun Dhawan, Farah Khan, Arjun Rampal, Hansal Mehta and Kunal Kohli.
@karanjohar Congratulations Karan, this is the best news in years. You will make an amazing parent. Love to the little ones. God bless.

— arjun rampal (@rampalarjun) March 5, 2017
Many, many congratulations @karanjohar. Welcome to fatherhood!

— Hansal Mehta (@mehtahansal) March 5, 2017
Farah Khan tweeted, "Glad u took my advice seriously @karanjohar Best thing to happen to you.. n theyll b the youngest people you hang out with so all's good 😄."
.@karanjohar is a proud parent and we have two beautiful additions to the Dharma family. Shower your blessings on Roohi and Yash Johar. pic.twitter.com/YgOAC0VFpi

— Dharma Productions (@DharmaMovies) March 5, 2017
Karan Johar earlier took to Twitter to post his statement confirming the news. He wrote, ""I am ecstatic to share with you all the two most wonderful additions to my life, my children and lifelines; Roohi and Yash. I feel enormously blessed to be a parent to these pieces of my heart who were welcomed into this world with the help of the marvels of medical science."