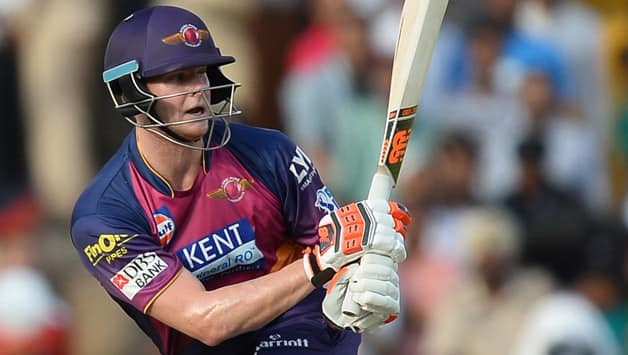 Indian Premier League last night witnessed a thrilling encounter which was titled as Maharashtra derby. The said match was played between Mumbai Indian and Rising Pune Supergiants. The match has closely fought the battle between the both the team, but in the end, Steve Smith Team played the splendid game of cricket and held their nerves to win the nail-biting thriller by just 3 runs in the final over. The main reason behind their win goes to superb balling display by the visitors who were able to break the winning streak of the host team.
Mumbai Indians needed 17 runs of the last over to win the match and it seemed that host will smooth sailing and win the match. The Rising Supergiant gave the bowl to Jaydev Unadkat and entrusted him to bowl the final over. This strategy gave the immediate result as he dismissed Hardik Pandya in the very first delivery.
Mumbai Indian Skipper Rohit Sharma kept the host in a change to win the match, when he hit the second ball for a four, as a result, they needed 11 runs to be scored in 4 balls. No one could have expected what to happen next but what let to the host downfall was umpiring decision which changed the course of the match.
JAydev bowled a short of length slower delivery which way outside way outside the wide line. The said bowl was nowhere in the reach when he decided to leave the ball. But instead on giving a wide, what happened next left Rohit fuming. He walked up to the umpire to chat and was shocked at the decision.
Post Rohit Sharma was given out, walked in Harbhajan Singh who hit a six but couldn't take his team home. The Mumbai Indian lone supporter and Bollywood veteran Amitabh Bachchan took to social media to express his disappointment at the wrongful decision given by the umpire which eventually changed the course of the match.
The legendary actor wrote that "That was a wide ball in the last over, by miles !! Not giving it has cost MI the game .. !! AAAARRRRGGGGHHHHHH !!!"
T 2504 – That was a wide ball in the last over, by miles !! Not giving it has cost MI the game .. !! AAAARRRRGGGGHHHHHH !!! pic.twitter.com/GHj5mRK2dY

— Amitabh Bachchan (@SrBachchan) April 24, 2017