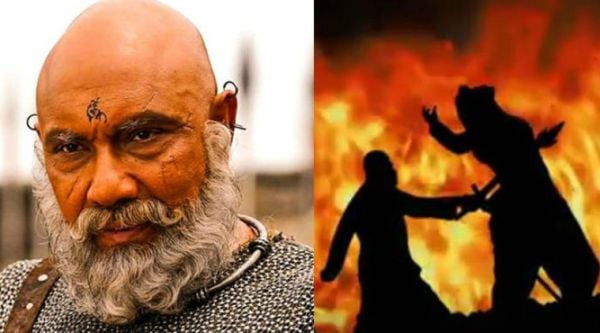 Around 2,000 Kannada organisations have called for a ban on the film owing to the comments by actor Sathyaraj on the Cauvery issue. Director SS Rajamouli slammed the ban saying it was 'unfair'.
"We will not allow any theatre in Karnataka to screen Bahubali. We are not against the film, but against Sathyaraj who plays the character of Kattappa in Bahubali." stated the activist further.
Sathyaraj had made the comments in September last year when several actors from the Tamil film industry had voiced their anger over the Cauvery issue between the states of Tamil Nadu and Karnataka. Vatal Nagraj said, "This man's remarks crossed all decency limits. He spoke nonsense about Karnataka and Kannadigas. We too staged protests against Tamil Nadu, but not against the people."
Demanding an apology from the actor, Nagraj warned that they will 'storm theatres that may screen the upcoming movie'.
However, director SS Rajamouli has slammed the protests saying it was not right.