Akshay Kumar won the National Award for Best Actor this year for his performance in Rustom and also Airlift, as jury chairperson Priyadarshan added later. Many people feel that Akshay Kumar did not deserve the award and rightfully so. There were much better films out in 2016 which featured far better performances than Akshay's by any measure. Since the goodness or badness of acting cannot be quantified by a scientific method, it is a person's individual idea of what constitutes good acting that decides such things. Therefore, an opinion piece arguing against Akshay Kumar's award win is as reasonable as the National Award jury's decision to confer Akshay with the award.
In terms of WTF-ness, Akshay Kumar's ridiculous National Award win can be challenged only by Arjun Rampal's win in 2009 to an extent. But what surely surpasses the stupidity of Akshay's win is most definitely Saif Ali Khan's National Award win in 2005.
ARJUN RAMPAL FOR ROCK ON!!
Before Saif, let's see what Arjun was up against. Arjun Rampal won the National Award for Best Supporting Actor for Rock On!! in 2009. Taking just Bollywood films into account, the year's best supporting performance came from Paresh Rawal, hands down, in not one but two films: Mumbai Meri Jaan and Oye Lucky Lucky Oye. In OLLO, Paresh played three roles bound by the same thread but with different shades. In Mumbai Meri Jaan, Paresh played a near-retirement policeman who had become highly cynical of the system having seen years of corruption and apathy in the police force. Just watch this scene featuring Paresh at his best from Mumbai Meri Jaan.
SAIF ALI KHAN FOR HUM TUM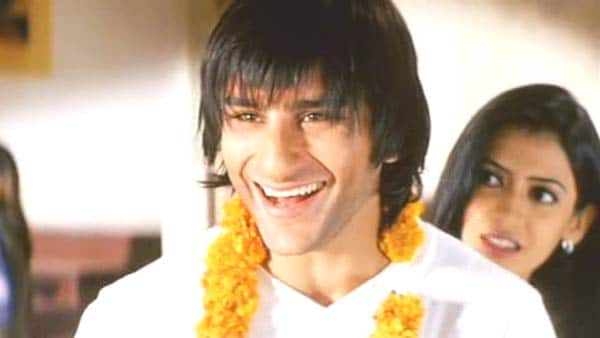 In 2005, Saif Ali Khan won the National Award for Best Actor for Kunal Kohli's When Harry Met Sally-ripoff Hum Tum. Saif's performance somehow won the award over Amitabh Bachchan's amazing work in Khakee, Irrfan's acting in Maqbool, Hrithik Roshan's poignant performance in Lakshya, Shah Rukh Khan's act in Swades and Abhishek Bachchan's breakthrough performance in Yuva. Nothing explains how Saif Ali Khan bagged the award. This is not to say that Saif is a bad actor. He is a very good actor and he has been phenomenal in films like Parineeti, Ek Hasina Thi and Omkara. His work in Hum Tum was great as well but was it National Award material?