Adnan Sami Khan an Indian singer, musician, music composer, pianist and actorvperforms Indian and western music, specially for Hindi movies. His most notable instrument is the piano. He is the first person in musical history to play Indian classical music on the piano in a style he pioneered and created through the Indian instrument called the Santoor. A review in US-based Keyboard magazine described him as the fastest keyboard player in the world and called him the keyboard discovery of the nineties. He can play over 35 musical instruments.
Born to Naureen and Arshad Sami Khan in London, he is of Pakistani & Afghan origin. He has some of the best-selling independent albums of all time in South Asia. The Times of India has called him the "Sultan of Music".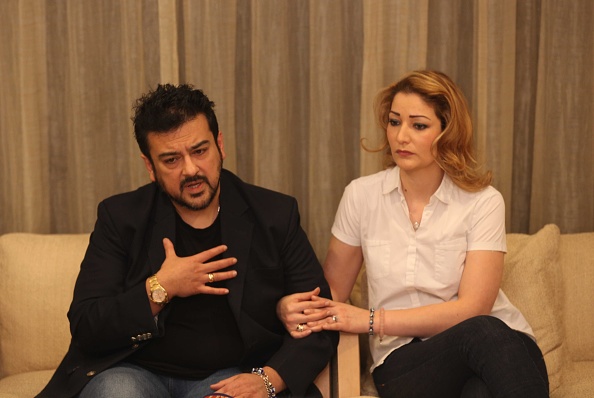 He talks to us about his Indian citizenship, his past life in Pakistan, his Afghan origins, terror attacks and a lot more….
"I perform anywhere and everywhere in the world where they call me with love. I will love everybody who loves me. If tomorrow they (Pakistan) call me I will go and perform. Today I am a proud Indian, but when I held a Pakistani passport, didn't India call me? And did I not come? Similarly, today I am an Indian and if they call me with love and respect then why not?"
He told about Pakistani artists ban. "Ofcourse artists are a universal property. However, I would reiterate what I said then (during the Uri attacks episode). I think what hurt the sentiments over here was the fact that they (Pakistani artists) did not condemn the attacks. It's simple, did we not condemn the terror act that happened in Peshawar? Do they (Pakistan) not condemn what happened in Oklahoma or Florida? Then when a terror attack happens on our soil, why do they hesitate in condemning that? We are not asking you to condemn your government or your army, we just want you to be a part of our grief, just the way we become a part of your grief, is that so much to ask? People's sentiment got hurt as there was silence from their side. Let's put the conspiracy aside, as per your say terrorists are independent people, right? Toh theek hai, na tere na mere, let's come together and condemn. Florida mein when a terror attack happens, jaha aapne kabhi kadam bhi nahi rakha, who aapke bade aziz ban gaye, that you condemned that attack. Paris ka flag aapne aapke picture ke saath lagaya and candle bhi jala di! You condemn that attack, but tell me Paris ne tere liye kiya kya hai that you show support to them? It is the mankind that the grief that brings you together right, then why not the same with India? Give me a shoulder to cry is just what I expect, and when you don't do that I feel the friendship is one sided. "
Here we have pictures of his beautiful house :