Manisha Koirala is all set to play Nargis in the Sanjay Dutt biopic which will be headlined by Ranbir Kapoor, and the actress said that she has no qualms in playing Ranbir mother onscreen.
"I am choosy about the films I want to do. I am happy that they (makers) chose me for the film. I just looked at the role and the story. I was not really thinking about it being a mother's role. I like Ranbir as an actor and he is looking like him (Sanjay Dutt)," Manisha said.
The 46-year-old actress said that she has started preparing for the film and will begin filming next month.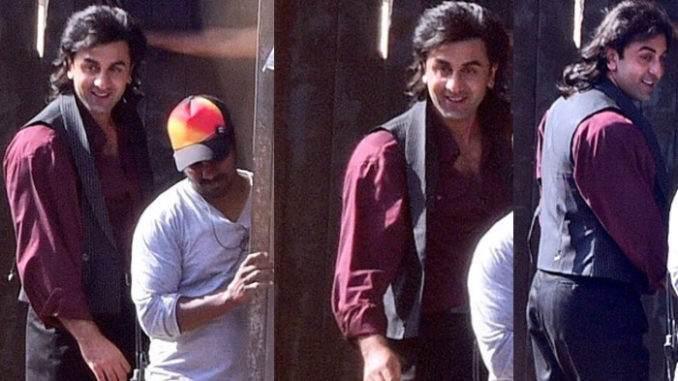 "I am watching some documentaries and Raju Ji (Rajkumar Hirani) has done a lot of research," she said, adding that the director is trying to keep it as real.
"I haven't started shooting yet so I don't know how it will be. But in terms of preparation for a biopic, there is a lot to do as we have to be as real as possible," she said.
Apart from the Sanjay Dutt biopic, Manisha was reported to have been starring in a Kannada and a Hindi film, but the actress did not reveal details about the film.
Manisha, a cancer survivor, was at the launch of the social campaign 'My Hair for Cancer', organized by the Nargis Dutt Foundation and a hair care brand. She said that the fear of death was much more terrifying for her than hair loss from chemotherapy.
"Chemo is the way to kill cancer cells. So, I told myself that it is okay if I lose my hair. So, for me, the bigger fear at that time was of death," Manisha said.
Sanjay Dutt's sister, former MP Priya Dutt, was also present at the event and said that Manisha is a source of inspiration.
"Not many people would want to talk about cancer. For her (Manisha) to be talking about it is very painful but for others, it is inspiring." Priya said.
Manisha also revealed that she is planning to adopt a child.
"I am thinking to adopt a girl. I would want to wait for some time, maybe this year or next year," Manisha said.
The Sanjay Dutt biopic is being directed by Rajkumar Hirani and is scheduled to release by the end of this year.