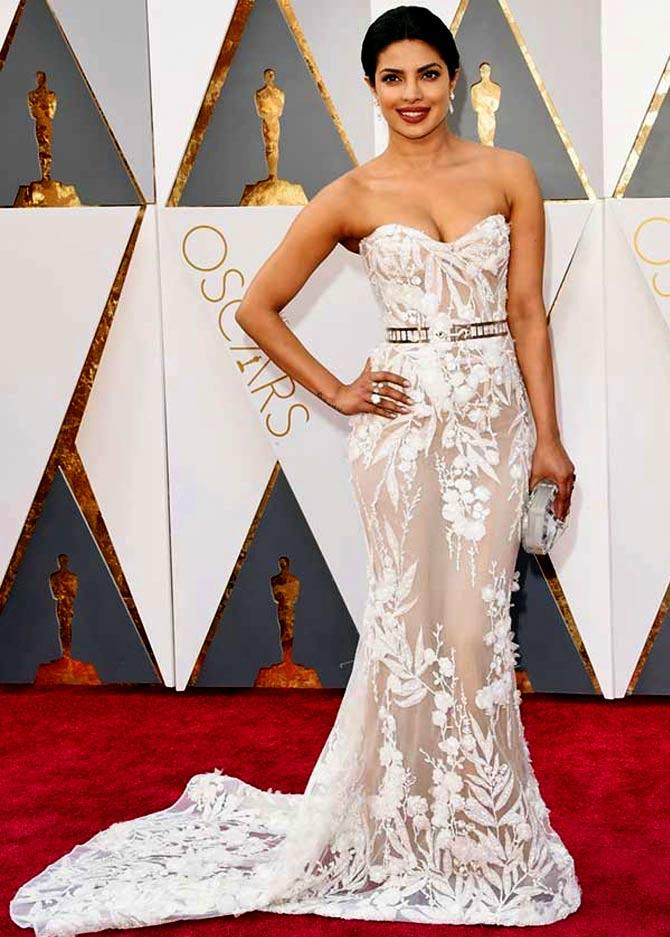 The Bollywood international pop sensation Priyanka Chopra who started her career by winning the crown of Miss World. It was followed by her Bollywood debut in 2003 with The Hero: Love Story of a Spy.
She broke the monotony of Indian actors by grabbing the lead role in American show Quantico. With a lot of appreciation — and awards — for her role, actress Priyanka Chopra says what worked for her in Bollywood also works for her in Hollywood.
"I think the same thing that worked in Hindi films worked for me internationally. I am not afraid of being myself," See even said
"I think the entertainment industry is full of too many wonderful, beautiful people and you can't (just) be someone else. You have to stand out. You have to find your own uniqueness and that has to work for you. So those who want to be an actress, whether it is in America or in India, you have to find who you are and be comfortable with it,"
Recently she gained the new title of  'Sexiest Red Carpet Look' which was honored to her by Victoria's Secret. However a Mashable report has criticized this list: "Beyond the lack of racial diversity amongst winners: there is no – repeat no – size diversity on the list, a complaint about the company's 2016 winners that was apparently ignored"
Moore is at the top of this list with the title of 'Sexiest Actress', followed by Taylor Swift, the winner of the 'Sexiest Entertainer' title. Actor Margot Robbie from the Suicide Squad-fame has made it as the 'Forever Sexy' title-holder.
On the work front, Priyanka will be seen in Baywatch this summer.