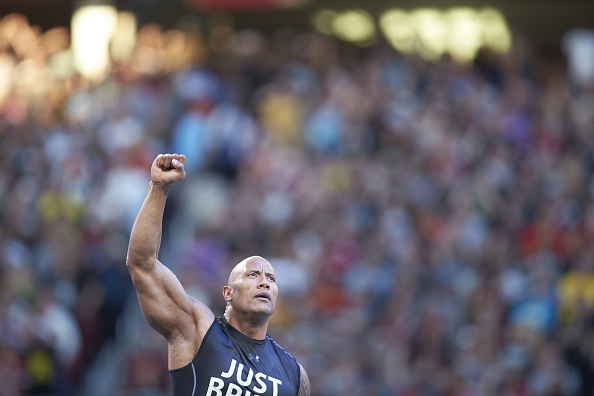 Dwanye 'The Rock' Johnson who was able to make a name for himself post leaving pro wrestling. Recently Baller actor became  he highest-paid actor in Hollywood, raking in a whopping $86 million last year, but Dwayne "The Rock" Johnson has opened up about a place he wants to visit badly but haven't able to do so.
The actor will be next be seen in Baywatch movie and was sad that he couldn't visit his dream destination ie India for promotional activity. Yes you read it right he wanted travel to India and interact with fans. The peoples champ was quoted saying that "he cannot wait to come to India and express his gratitude to people who have been loving him over the years."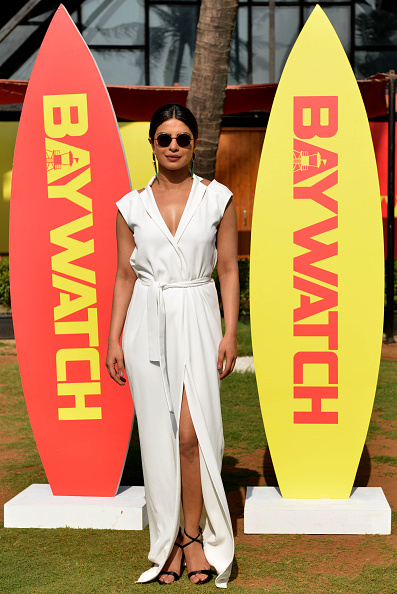 Last night Victoria leeds was seen interacting with the media and also released movie new poster of the movie. The movie will recast some of the iconic characters from the original '90s TV show, with Johnson taking on the role of head lifeguard Mitch Buchannon, made famous by David Hasselhoff. Priyanka Chopra will play the film's villain, a new character called Victoria Leeds. This movie will be releasing in May this year.
Though there is a sad news for fans as her co-stars Dwayne Johnson and Zac Efron won't be joining her to promote the film in India. But, Dwayne did sent a message for all Indian fans and apologized for not making it to India.
In the said Video The Rock was quoted saying that "I'm so sorry that I couldn't be there. Priyanka and myself, we had talked about it for months of hopefully coming to India. It would have been my first time to India. I cannot wait to come. I wish I could have joined her this time. I'm here in Atlanta shooting Rampage right now and we just wrapped Ballers. But I'm there in spirit."
He further had a special message for global icon and was quoted saying that , "I love working with Priyanka. She was truly the best and I had the best time with her. You talk about a girl who really kicks ass in a way that is believable and legit, well Priyanka is the one. I had a blast working with her and the whole cast. I can't wait for you guys to see Baywatch. I really think you're going to enjoy the movie."
But the People Champion , The rock was quoted saying  that he cannot wait to come to India and express his gratitude to people who have been loving him over the years. The Wrestler turned actor fans cant wait to have interaction session with the Fans in India.