This rape-and-revenge thriller plays it strictly by the numbers: the heinous crime (involving the gang-rape of a mother and daughter), the aftermath, the wounded woman picking up the cudgels and going after the perpetrators.
In fact, much of it is jaw-droppingly horrifying. A cop, observing the scene of the crime says : 'PM desh ko shape karne ki baat kar rahe hain, aur yeh rape ki baat kar rahi hai'.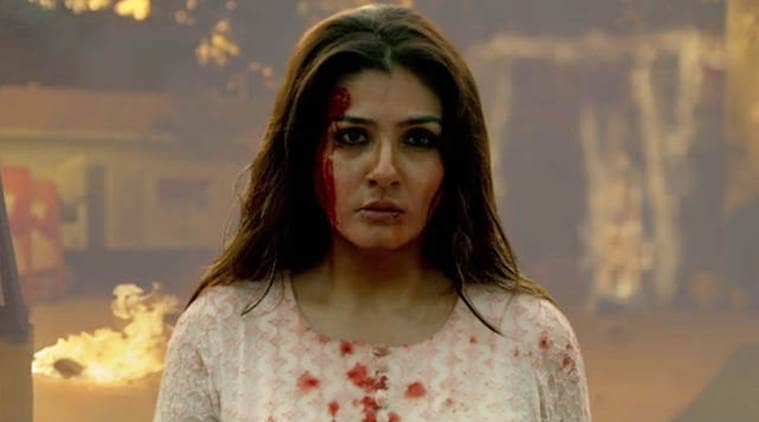 To create a woman like Vidya Chauhan (Raveena Tandon) who rises from the ashes to hunt out the gang of rapists—a politician's loutish son (Madhur Mittal) and his hangers-on who operate from a of Delhi farmhouse — everyone involved should have been aware of what they were stepping into. Especially when you are setting the film in the Capital, which hasn't forgotten that brutalised girl in the bus, on that December night.