Bella Hadid — for the second year in a row — suffered a wardrobe malfunction at Cannes Film Festival. The 20-year-old model hit the red carpet on Wednesday night in a slinky pale pink dress with a super high leg slit that bears a striking resemblance to her iconic red gown from last year. Little did she know … history was about to repeat itself!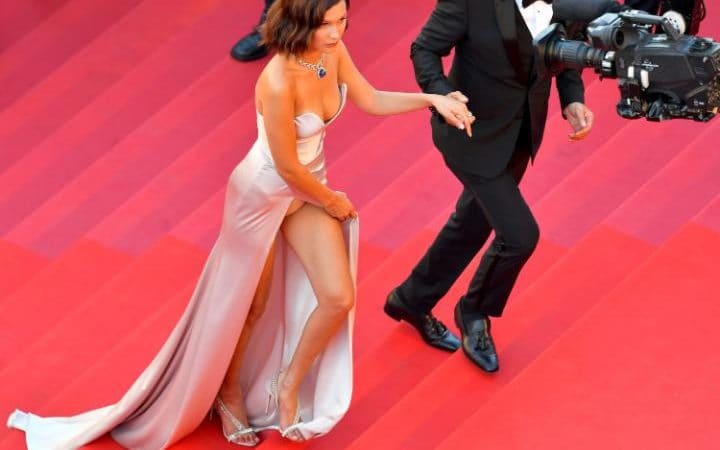 Ho
But, ever the professional, the younger sister of Gigi Hadid managed to recover from the unfortunate situation with grace and style. Keeping her cool, Bella managed to realign her gown as she posed for pictures on the red carpet beside her father, Mohammed.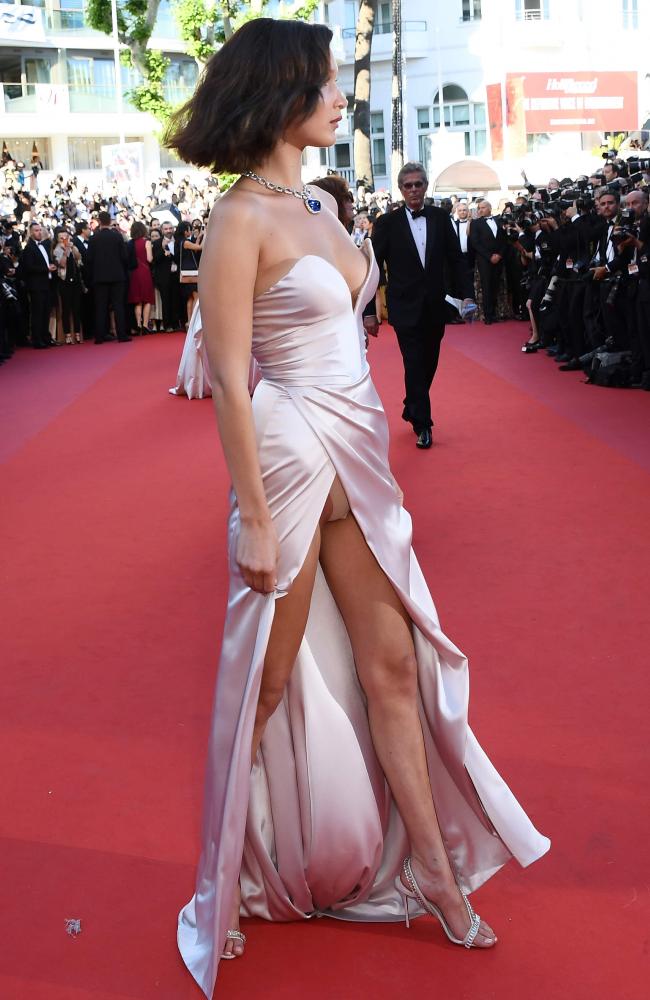 And once the malfunction was fixed it was clear to see her dress was definitely a striking sartorial affair. Featuring an elegant trial and a sweetheart neckline, the satin number allowed Bella to ooze an old-school Hollywood siren vibe.