Actress Sonam Kapoor received a Special Mention at the 64th National Film Awards for her performance in Neerja. Anil Kapoor, who couldn?t hold his excitement when Sonam received the award, says that he is a ? proud father. "Any family will be proud of it. if there is any member of the family winning a National Film Award. It might be a son, daughter, wife, friend or anyone who is part of the family. Of course, it's the first one for Sonam so we all are really excited," Anil said.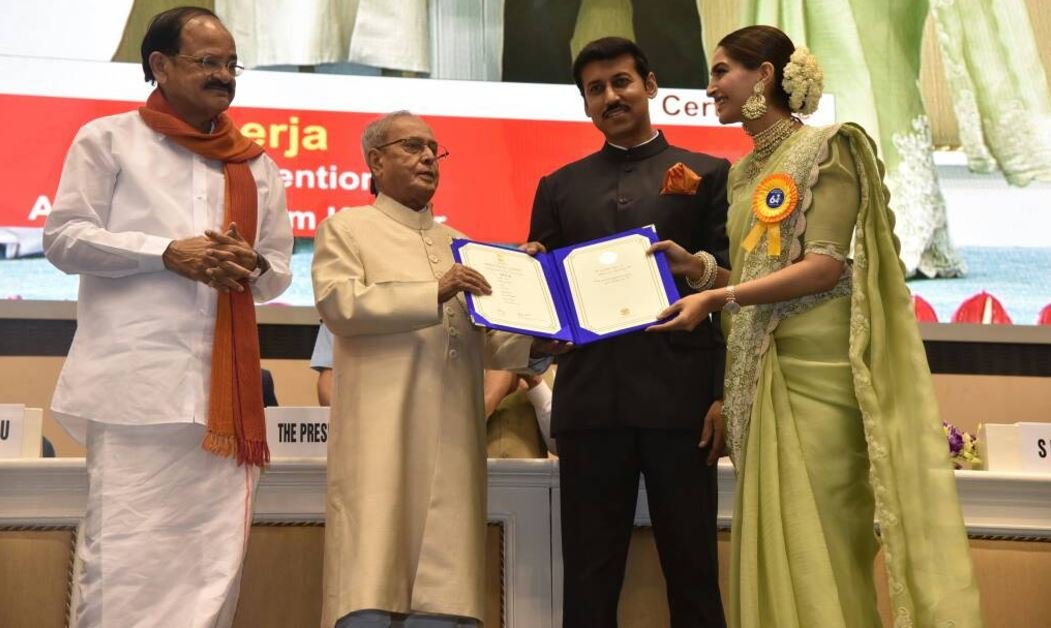 Whereas Actress Sonam Kapoor requested her fans and followers on Twitter to stop making celebrities the target of online trolls.
In a series of Tweets, the 31-year-old star urged them not to get personal towards film stars and other people from the industry.
I request my followers and fans not to hate on someone and get personal towards other celebrities. Be better than that.
Please remember imitation is the best form of flattery. And it just showcases admiration. Please don't get personal and troll!
In the past, the actor has been trolled for talking about the four-day meat ban in Mumbai in 2015. Sonam had said that "India will remain a third world country because of the intolerant misogynistic close minded few".