Bollywood brigade these in United States Of America to be precise in New York to attend the IIFA 2017. Fans waited for hours at the lobby of a hotel at the bustling Times who has come to catch a glimpse of their favourite Bollywood stars, who have descended in the Big Apple for the 18th edition of the IIFA Weekend and Awards.
The exhilaration level was on time high as they welcomed the celebrities for the kick-off press conference here on at the Sheraton hotel. The said event was also attended by Bollywood stars such as Salman Khan, Anupam Kher, Nawazuddin Siddiqui, Katrina Kaif, Shahid Kapoor, Alia Bhatt, Varun Dhawan, Kriti Sanon and Sushant Singh Rajput but the surprise element was West Indies Player Dwayne Bravo from DJ Dwayne Bravo.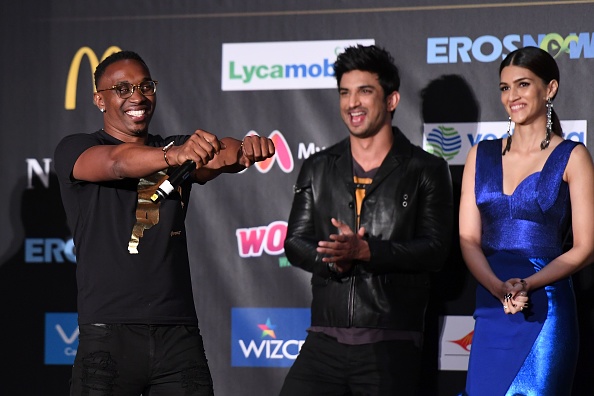 West Indies Player Dwayne Bravo is a sheer entertainer whether be it on or off the field. The ace cricketer showed is new side when he released his song – Champion. But this time around the West Indian all-rounder all set to give electrifying Performance alongside Bollywood stars at IIFA 2017. Trust us, he's slayed it there was as well.
During the conference, DJ Bravo also made the stars groove to a number that he sang live, and the fans cheered for the Bollywood celebrities by shouting "Chal beta selfie le le re", "We love you Salman" and "Alia, you're the best".
Here is the video and pictures: