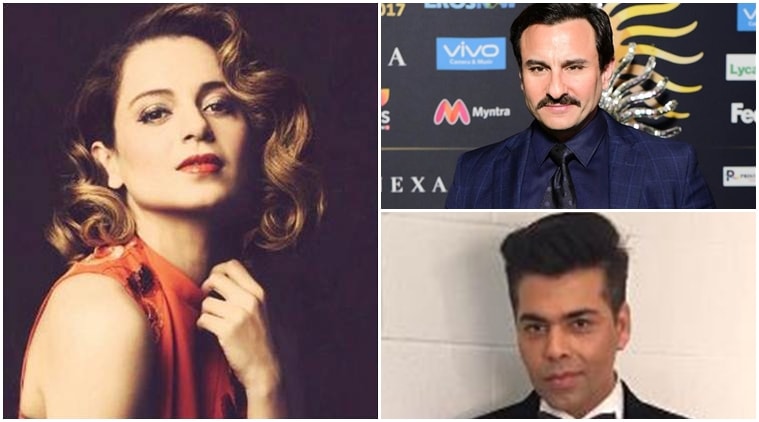 Once again the word 'Nepotism' is in debate but this time it is in IIFA Awards 2017. Where  Karan Johar, along with actors Saif Ali Khan and Varun Dhawan — all of whom belong to film families — didn't shy away from raking up the nepotism debate . Because  Kangana Ranaut branded Karan as a "flagbearer of nepotism" on his chat show.
When Varun got the Best Performance in a Comic Role for "Dishoom", Saif joked that the actor had made it big in the industry because of his father, director David Dhawan. "You are here because of your pappa," Saif quipped. Varun said: "And you're here because of your mummy (veteran actress Sharmila Tagore)." Karan then promptly added: "I am here because of my pappa (late filmmaker Yash Johar)." They then said in unison: "Nepotism rocks". Varun then didn't leave a chance to take a potshot at Karan saying: "There was a song in your film… 'Bole choodiyan, bole kangana."  and KJo reacted, "Kangana bolti hi kyun hai?"
That's quite surprising, isn't it?