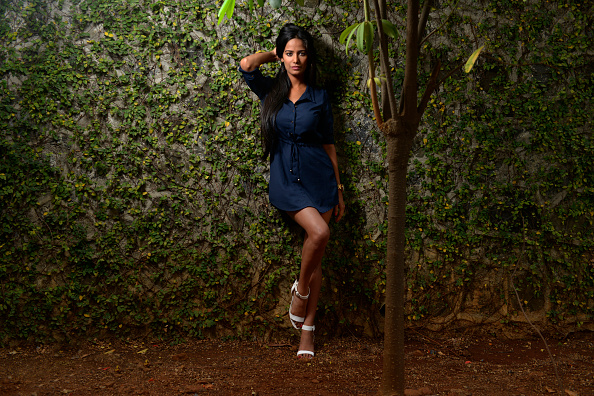 Poonam Pandey became popular through her social media accounts, in which she shared scandalous photos. She rose to media spotlight when she promised to strip for the Indian cricket team if it won the 2011 Cricket World Cup. That year India lifted the World Cup Trophy; however, Poonam did not fulfill her promise due to public disapproval but later claimed as she was denied permission by the Board of Control for Cricket in India.
In 2012, she posed naked after Kolkata Knight Riders when they won the IPL 5. Over the years Pandey has received a lot of coverage over explicit pictures of herself that she has posted on her Twitter account.
She has made her Bollywood debut with the movie Nasha 'Although she has failed to make a mark as a Bollywood celebrity. Poonam Pandey continues to enjoy an avid fan following, courtesy her social media posts. From striking a 'close' bond with Indonesian models to sharing pictures of her bikini clad pictures, Ms. Pandey quite successfully has managed to entice her followers.
Poonam Pandey, yet again, not surprisingly, added a picture of her in a bikini and sporting high heels striking a sensual pose beside the pool. But this one is not just one of her photo shoots but actually, a sneak peeks into her forthcoming music video. In fact, sharing about it on her Instagram page, Poonam wrote, "New Music Video coming out guys!!! Peg To Peg..stay tuned."
Here are Poonam Pandey Recent jaw dropping pictures:-