Namastey London is a 2007 Indian drama film directed by Vipul Amrutlal Shah, starring Akshay Kumar and Katrina Kaif. It also stars Rishi Kapoor, Javed Sheikh, Upen Patel and Clive Standen in supporting roles. The movie is originally based on a true life story of Akshay Kumar's friend. Riteish Deshmukh has a cameo role in the film. Critics have noted similarities between the film and the 1970 Manoj Kumar-directed Purab Aur Paschim, though the director denied it being a remake.The film became a box-office success upon release and also earned Kumar a Filmfare Award for Best Actor nomination.
The plot of the movie shows A Indian-born Manmohan Malhotra (Rishi Kapoor) relocated to London, England, established himself, returned to India, got married to Bebo (Nna Wadia), and after four years got a visa for her so that she could live with him. Shortly thereafter, she gave birth to Jasmeet (Katrina Kaif). Manmohan was always embarrassed by Bebo as she was fat and could not speak English. As a result, he always left her out of important occasions, while he socialised. Bebo did not want Jasmeet to end up like her, so she got her educated in an English school, encouraged to mingle with British friends, and Jasmeet was transformed into Jazz – a beautiful young woman, modern in looks, talk, habits, and heart.
Her father had set her to meet a young lad, Bobby Bedi (Ritesh Deshmukh), though the date turns out to be a disaster and Bobby rejects her. Manmohan thinks that it is impossible to get him an Indian son-in-law, although his friend, Parvez Khan (Javed Sheikh), is in a similar situation with his son, Imran (Upen Patel), who has a blonde girlfriend, Susan (Tiffany Mulheron). Manmohan takes his family for a tour in India and forces Jasmeet to marry Arjun Singh (Akshay Kumar) who does not know how to speak English.
On their return to London, Jasmeet announces that she is getting married to Charlie Brown (Clive Standen), who is well educated and has good friends and connections, even with Prince Charles. She refuses to recognise her marriage with Arjun as there is no proof of the wedding. When Jasmeet is introduced to the friends of the Brown family, she is subjected to condescension from them (references to snake charmers, Indian rope tricks, tandoori chicken and so on) as well as a quote from Winston Churchill: 'When we leave India, the country will be in the hands of goons'. Arjun then tells the gentleman about the achievements of India which includes about the derivation of English words from Sanskrit like 'Father' , 'Brother' , 'Trignometry' and 'Geometry'. During this period, Jazz becomes close with Arjun who still supports her. Charlie Brown then has a rugby match against the Indians and Arjun, which the English lose and Brown is verbally racist to the Indians. Imran is then asked by Susan's parents to leave Islam, become a Christian, change his name to Emmanuel or Ian, as well as provide written a proof that his family is not associated with terrorists. The film ends on a happy note when Imran decides not to be a Christian and Susan is accepted by Imran's family; Jazz realizes her love for Arjun, runs away from her wedding to Charlie Brown, and goes with Arjun back to India where they are seen riding Arjun's motorcycle. While they are on the motorcycle Arjun reveals that all along he knew how to speak English. They all live happily ever after.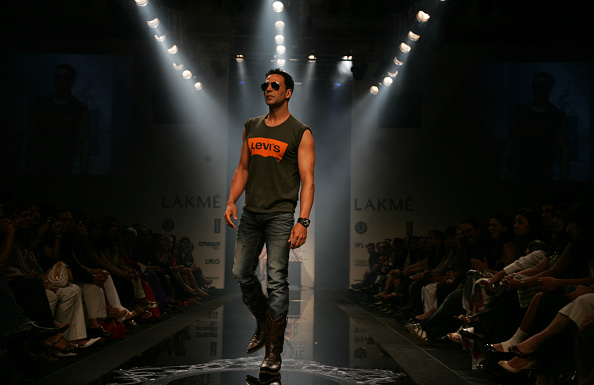 A new part of the movie Namastey London will be released in 2017 the movie is named as Namastey Canada.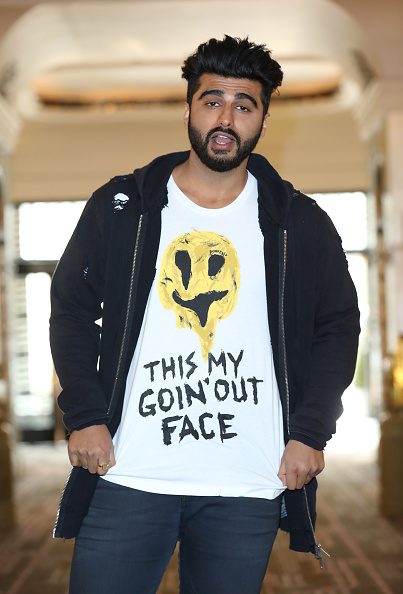 Arjun Kapoor decided to take up Namastey Canada, there were reports that Akshay was not happy about it. But that's untrue. Says a source, "When Arjun was approached, the first call he made was to Akshay to tell him that the film was offered to him. They spoke and obviously, Akshay had no issues with Arjun doing the film." There were also reports about Akshay not letting the team use the original title Namastey England but that was not because of Arjun but due to the issues between Akshay and producer-director Vipul Shah.