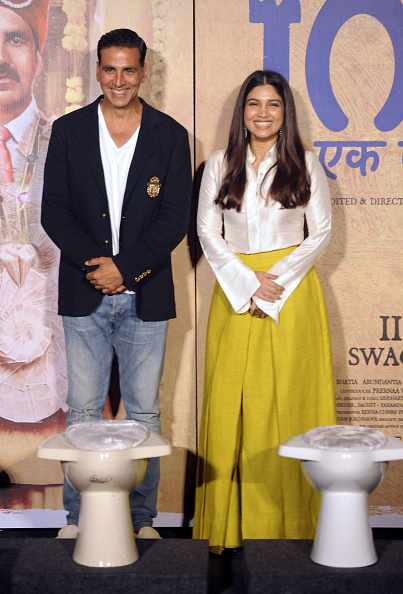 Bollywood khiladi Akshay Kumar promoting his film not only for the sake of film but for the awareness also. This movie is also support Swachh Bharat Abhiyan, with an emphasis on the eradication of open defecation, especially in rural areas.
Filmmaker Shree Narayan Singh recalls, "While we shot at Mathura, hoards of people gathered there and were doing a protest. They thought the film is against their culture and so declared a reward against me saying whoever cuts my tongue would get one crore rupees. However, as days passed they understood what we were making."
He said,"One day it became too foggy in Mathura, so we found the similar backdrop in Bhopal and decided to shoot there. We also shot at a railway station in Bhopal, but I forget the name of the place."
He also said about Akshay,"Whatever Akshay wears his personality is such that he still appears as a rich, handsome man. We picked up not so appealing clothes, which Akshay in real life would not wear. We also worked on the language and made him speak with a twang, the way people from Mathura spoke."
Wish luck for the movie!!!