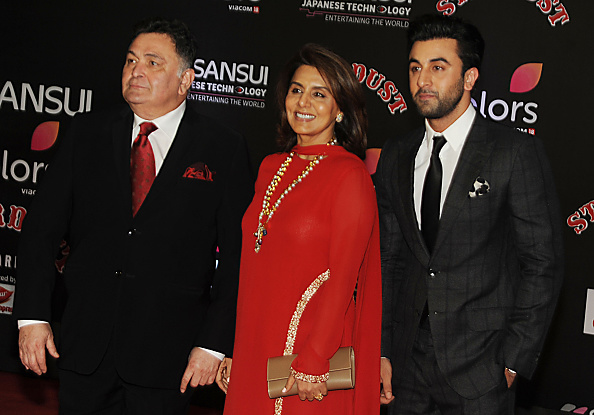 Actor and Producer Ranbir Kapoor, son of actor Rishi Kapoor and Neetu Kapoor last movie was Jagga Jasoos. The movie didn't do well on box office. Father Rishi Kapoor blamed Director Anurag Basu in an interview.
Rishi Kapoor said," Neetu and I saw the film on Thursday, only a day ahead of the release. Till Wednesday, Anurag Basu was still mixing the film. Pritam probably delivered the music only a week before. Basu doesn't take an opinion from anybody. Today's filmmakers are doing this with everybody. They don't show their films before release to take opinions, and treat it as though they're making a nuclear bomb. I didn't hate or love the film. I only felt it needed to be abridged by 20 minutes. But who is going to give that opinion to them? I totally agree with Ekta Kapoor when she threw him out from her film. He had problems with Rakesh Roshan while working on Kites(2010). He's such an irresponsible director that he doesn't complete the film. It was supposed to release three times in the past two years, but it kept getting delayed."
On asking Ranbir Kapoor what his father said, he answered," If you see my father is a very emotional man. I think whatever he is saying was to protect me in somewhere from where he was coming from. I don't necessarily agree with that he did that or what he said. We worked on Jagga Jasoos for 3 years and we all knew what we were doing and how it was being made. sometimes you succeed sometimes you fail. I don't look at it as failure. I look at it as a learning. I think it has given me an experience with Basu."
Ranbir is recently busy in Sanjay Dutt's biopic directed by Rajkumar Hirani.