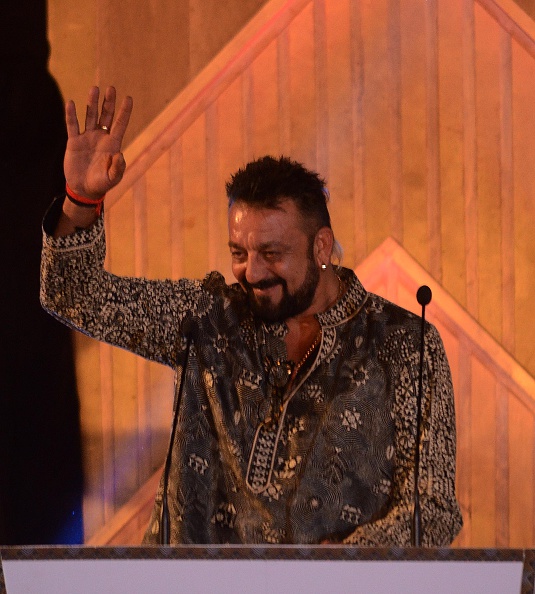 Sanjay Dutt  is an Indian film actor and producer known for his work in Hindi cinema (Bollywood). The son of veteran Hindi film actors Sunil Dutt and Nargis Dutt, he made his acting debut in 1981 and has since appeared in more than 100 Hindi films. Although Dutt has enjoyed great success as a lead actor in genres ranging from romance to comedy, it has been the roles of gangsters, thugs and police officers in the drama and action genres that have won him much appreciation. The Indian media and audiences alike popularly refer to him as Deadly Dutt for his larger-than-life portrayals of such characters.
In a film career spanning more than 35 years, Dutt has won two Filmfare Awards, two IIFA Awards, two Bollywood Movie Awards, three Screen Awards, three Stardust Awards, a Global Indian Film Award and a Bengal Film Journalist's Association Award. Four of his films have won various National Film Awards.
Dutt was arrested under the Terrorist and Disruptive Activities (Prevention) Act in April 1993. Charges of terrorism were dropped but he was convicted of illegal possession of weapons. After serving his sentence with good behaviour and conduct, he was released on 25 February 2016.
A few days back, music composers Sachin-Jigar said that they wanted to collaborate with Sanjay Dutt and use his vocals for a song in his comeback film, Bhoomi. Well, Dutt has recorded for a special track  titled Jai Mata Di. Talking about it, Sanjay Dutt told a leading tabloid,  "I am reciting shlokas in the song. I'm an ardent believer of Mata Rani, who has given me the strength to face hard times. When the makers came up with the idea, I was immediately sold," says Dutt.
"We always wanted to use his voice in the track. His baritone is impactful and adds heft to any track," added Sachin Sanghvi. Comparing to the older times, Dutt feels recording a song is slightly easier now. "It's slightly easier nowadays because there are instruments to enhance your tonality and voice. But during my early days, I've seen legendary singers like Lataji [Mangeshkar] record songs in a single take. During Rocky (1981), I was in awe of her prowess. We are fortunate that our singers make us sound so good on screen. Singers and musicians need to be lauded more than they are today," said Dutt.
"I feel fortunate that the audience cares so much for me. It's because of my fans that I have overcome the hard times and am still around," added the Khalnayak actor.
Bhoomi is a revenge drama that explores the relationship between a father and daughter. The movie will see Dutt playing the role of a father to Aditi Rao Hydari.
Talking about the film, director Omung Kumar says, "Sanjay has given his best performance till date and I am glad that we are increasing the anticipation for the audiences."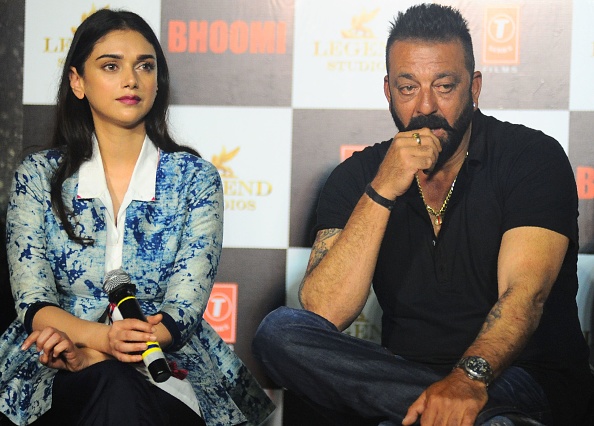 Sanjay Dutt had earlier stated, "Bhoomi has been an incredible journey. It has been great to face the cameras after a while. Feels great to be back and Bhoomi is a film that you definitely appreciate."
Are you excited to see Sanjay Dutt on screen in Bhoomi?