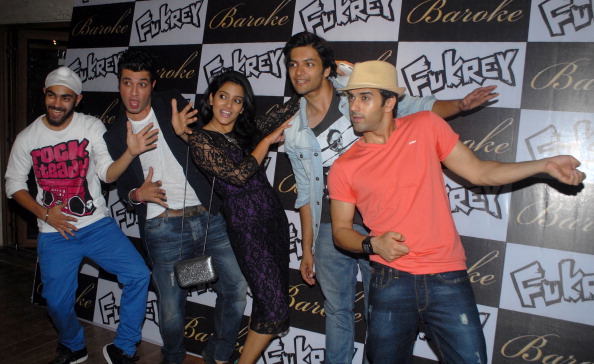 Fukrey released on 14th June 2013 and one of the most underrated movies which on to be loved by critics but also cinemagoers.  The movie talked about the story of Four college friends who want to fulfill their dreams and their life goes upside down when their path tough-talking Punjabi female don to a Jugaad Baaz college watchman. Post which all hell break lose. The movie also helped boost the career of actors such as Pulkit Samrat, Varun Sharma, Ali Fazal, Manjot Singh, Richa Chadda, Vishakha Singh, and Priya Anand.  The said project was directed by Mrighdeep Singh Lamba and produced by Excel Entertainment.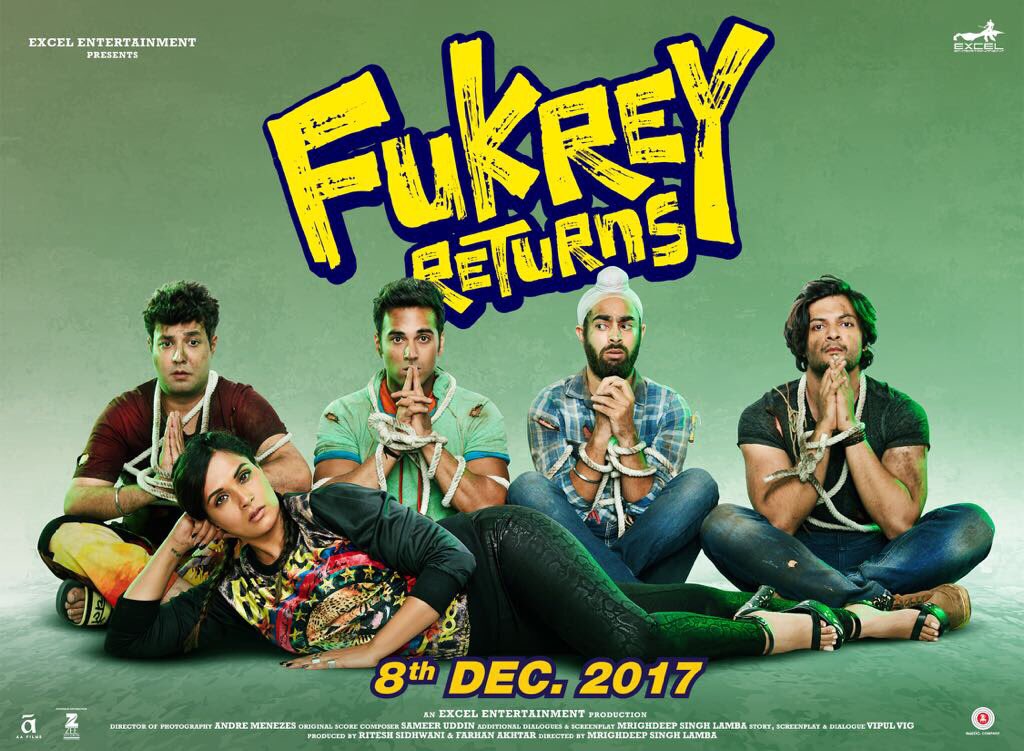 The gang is back to entertain us in the second installment of the movie and is called Fukrey Returns. The producer Ritesh Sidwani took to social media to unveil the teaser of the movie which fans were eagerly waiting for and 'Jugadu Boys' –  Pulkit Samrat, Varun Sharma, Manjot Singh and Ali Fazal – are back to entertain our funny bone. This movie is all set for a bumpy ride and it's all thanks to chucha.
The teaser is two minutes long and the second installment Chucha can now predict the future and that led them into a bigger escapade than its prequel. The Sequel marks the reunion of all the actors Pulkit Samrat, Ali Fazal, Manjot Singh, Varun Sharma and Richa Chadda who are all set reprise their roles. In the first part, we got to see that Chucha dreams become a reality which is, later on, translate into numbers by Hunny to buy lotteries for that lucky number. This led them to cross their path with local mafia Bholi Punjaban which was essayed by Richa Chadda.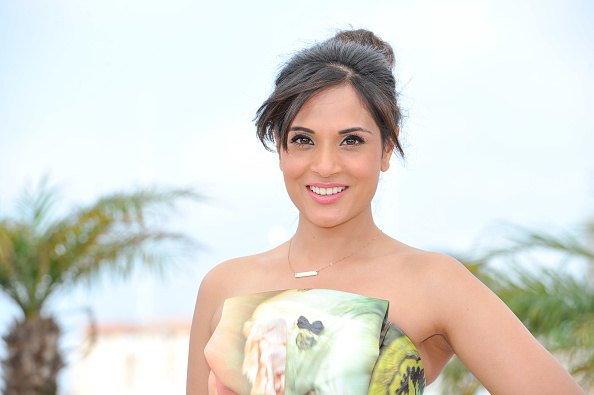 During the first part, all four boys manage to live but Bholi Punjaban goes to jail. In the sequel, Fukrey Return the boys again get into trouble all thanks to the vision of Chucha who can now predict what happens in the future. In all this turmoil Bholi Punjaban is set free from jail and is all set to take her revenge against the boys. She sets the trap in which the boys get trapped. But from teaser we get to know that movie will be a laugh riot like the first one and they remind the fans why people fell in love with the film.
Richa Chadda character Bholi Punjaban was one of the most cherished characters from the film and her right hand Pandit played by Pankaj Tripathi is also back. The last movie  Ambarsariya was one of the most loved song and became a rage among the youth and music lovers.
Here is the quirky trailer and we can wait to see the trailer.