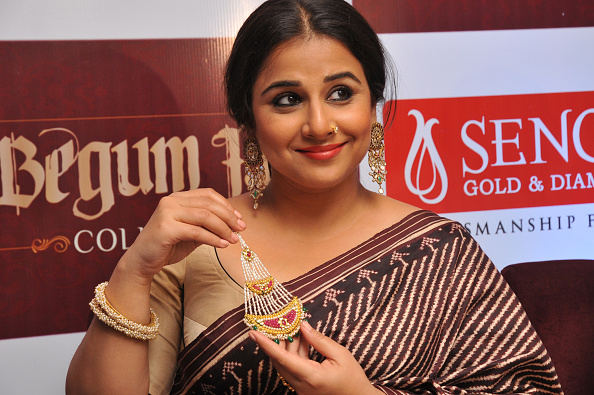 Vidya Balan is an Indian actress. She has established a career in Bollywood and is the recipient of several awards, including a National Film Award, five Filmfare Awards, and five Screen Awards, and was awarded the Padma Shri by the Government of India in 2014. She is known for portraying strong protagonists and has been acknowledged in the media for pioneering a change in the concept of a Hindi film heroine.
Vidya aspired to a career in film from a young age and had her first acting role in the 1995 sitcom Hum Paanch. She pursued a master's degree in sociology from the University of Mumbai and simultaneously made several unsuccessful attempts to start a career in film. She subsequently featured in television commercials and music videos. In 2003 she made her feature film debut as the protagonist of the independent Bengali drama Bhalo Theko. In 2005 Vidya garnered praise for her first Hindi film, the drama Parineeta, and followed it with a leading role in the highly successful 2006 comedy film Lage Raho Munna Bhai.
This initial success was followed by roles in the romantic comedies Heyy Babyy (2007) and Kismat Konnection (2008) which had negative reviews. By 2009 Vidya had established herself as a leading actress of Hindi cinema, as she went on to portray five consecutive roles to wide critical acclaim in the 2009 drama Paa, the 2010 black comedy Ishqiya, the 2011 semi-biographical thriller No One Killed Jessica, the 2011 biopic The Dirty Picture, and the 2012 thriller Kahaani. She followed this with a series of films that performed poorly at the box office, although her performance in Kahaani 2: Durga Rani Singh (2016) was praised.
In addition to acting in films, Vidya promotes humanitarian causes and supports the empowerment of women. She initially drew criticism for her fluctuating weight and "questionable" dress sense, but was later credited in the media for "not morphing herself to fit into any conventional slot". She became a member of the Indian Central Board of Film Certification in 2017. Vidya is married to the film producer Siddharth Roy Kapur.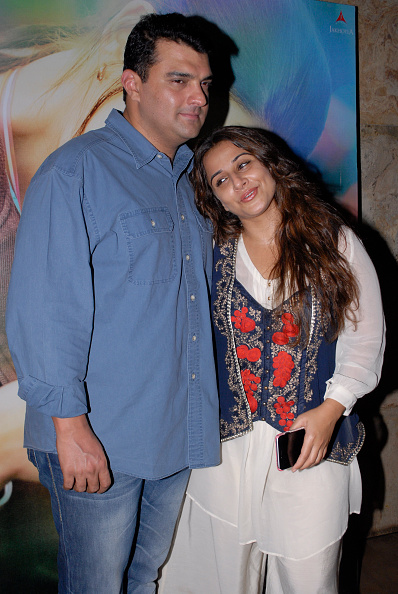 The National Award-winning actress, who has been appointed a member of the Central Board of Film Certification (CBFC), recently says that many films today are highlighting issues that were so far brushed under the carpet. For her, it is interesting to see the dialogue that films are initiating on different issues of the society.
"What is very interesting is that today, there is a dialogue about various issues in society, courtesy social media. The need to build toilets or the need for every individual to have access to toilet inspires films like 'Toilet: Ek Prem Katha' because cinema is but a reflection of reality. So it's responding to what is happening around us in the society," Vidya told IANS in an interview.
"I think more and more, you are seeing films throw light on hitherto unmentionable issues. Today, entertainment is very closely tightened with what I think is either awareness or building opinion or just encouraging debate, thereby making you think," she added.
Vidya spoke to a daily before last week's CBFC reshuffle in which Pahlaj Nihalani was sacked as chairperson, and writer-adman Prasoon Joshi replaced him.
Cinema-goers and even the film fraternity members are looking forward to get support from the censor body. Vidya is clear in her idea about what films should do.
"Films are a mirror to the society and are derived from the society. So, I think films have the power to influence and to touch people's lives, to make you think, to make you feel and to change you. That is the power of cinema but the change has to come from society.
"So I believe that reality inspires films, and films could then further inspire reality," said the actress, who endorses Nihar Naturals Shanti Amla hair oil, and is involved with many social initiatives.
She also feels that it's not just an actor's responsibility to bring about change in the society through films.
"If you want to make a change, you have to step up and do something about it. Whether you are an actor or a common citizen of the country, I think it's the responsibility of each one of us to contribute to the change that we want to see around us. Why hold only actors upto it," questioned Vidya, known for strong roles in films like "The Dirty Picture" for which she also won the National Film Award.
Her other films include titles like "Kahaani", "No One Killed Jessica" and "Begum Jaan".
Asked if she will ever do message-based films, Vidya said: "Not really. I think the intention of the film should be to tell a story as an actor… to live a certain character. If the message is organic to the story and if the film makes you think about something, then it's good, but I don't think I am okay with doing a film in order to preach something or to effect change.
"That can be an unconsciously a by-product, but that can't be the aim," she said.
Vidya spoke to IANS from Lucknow where she celebrated the success of Nihar Naturals Shanti Amla's 'Pathshala Funwala', an innovative mobile phone-based learning system.
Emphasizing on the importance of education, she said: "It;s the birth right of every individual and child. So, whether you come from the rural or urban areas, education can be a huge differentiator. It really dictates what your possibilities could be in your life, and that's why I'm associated with this initiative."