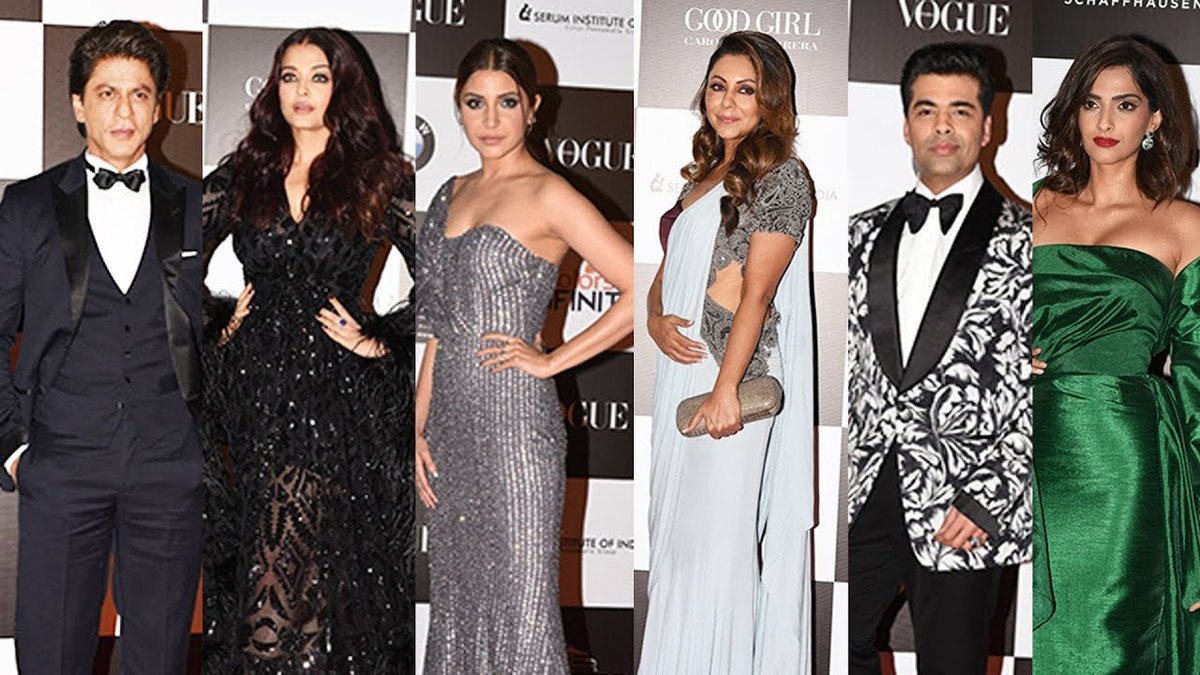 Vogue magazine has been described by many as being one of the world's most influential fashion publication. The magazine boast of 24.4 million readers globally, and 42 million unique monthly online users. Last night witnessed yet another awards night for our Bollywood celebrities. The celebrity looked radiant and put their best fashion foot forward on the red carpet.
To make the occasion more special who celebrated there 10th anniversary and the leading magazine celebrated this occasion by holding the Women Of The Year Awards. This was the first Women Of The Year Awards. The event was attended by celebrities from both entertainment and social circuit were in attendance. The event was attended by Aishwarya Rai Bachchan, Shah Rukh Khan, Gauri Khan, Karan Johar, Kriti Sanon, Shweta Bachchan Nanda, Sonam Kapoor, Anushka Sharma, Anil Kapoor, Arjun Kapoor, Nita Ambani and Isha Ambani to Kiran Rao.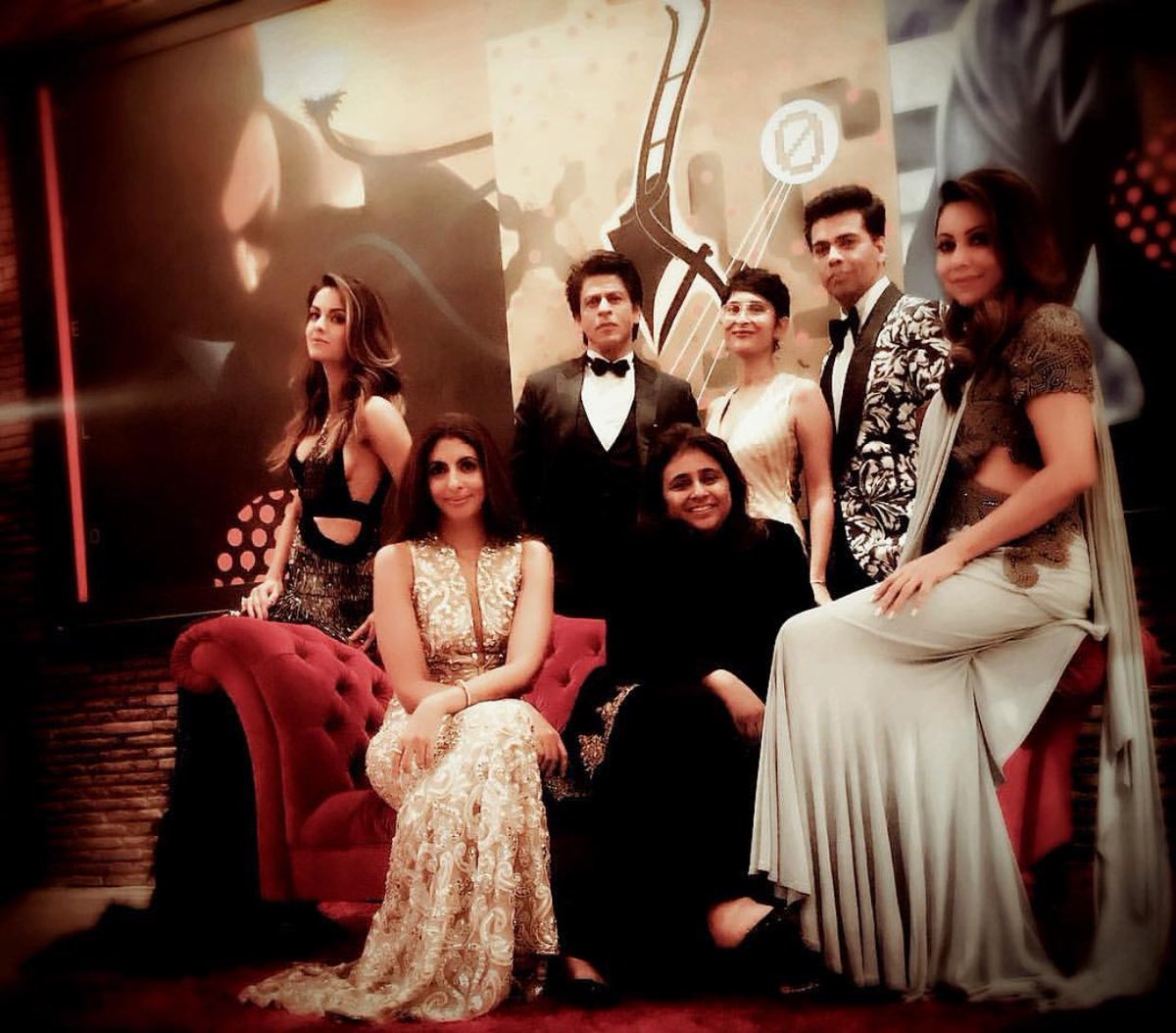 Also Vogue magazine made the occasion more special by unveiling three explosive covers for their October 2017 issue, star-studded and stylish. The celebrities who were part of the covers have been, Shah Rukh Khan, Priyanka Chopra, Anushka Sharma, Sonam Kapoor, Twinkle Khanna, Karan Johar, Padma Lakshmi, Natalia Vodianova, Mithali Raj and Nita Ambani. All three cover boast the women of the year and the men we love.
In the first Vogue Cover featured Twinkle Khanna, Sonam Kapoor, Anushka Sharma and Karan Johar. In the picture we get to see that Twinkle Khanna looks seductive in her animal print Roberto Cavalli dress. Sonam Kapoor once again proved why fashion queen is, she was sported wearing Crêpe blouse with ruffles around the neckline and pairing it with sequinned trousers, both by Osman. Anushka Sharma wears a polka dot lace dress by Francesco Scognamiglio. The new dad in b-town Karan Johar was sported wearing jacket and trousers both custom-made by Nikita Jaisinghani.
THe next Vogue cover is truly international appeal to it, as it features hotties Padma Lakshmi, Priyanka Chopra and Natalia Vodianova striking a pose. Padma Lakshmi looks hotness in a velvet blouse and matching skirt both from Altuzarra. While Priyanka Chopra cann be seen sporting a alluring in a silk dress by Off-White. Natalia Mikhailovna Vodianova can be seen sporting a Calvin Klein.
But one which stole our heart was the last one as Vogue India October 2017 – Mithali Raj posing with Shah Rukh Khan and Nita Ambani. Mithali Raj is at her beautiful best, wearing a Johanna Ortiz jumpsuit. Shah Rukh Khan, looking handsome as always in an all-black tux by Raisson D'Etre. Nita Ambani was in a pretty lace blouse by Elie Saab with Valentino lace trousers.