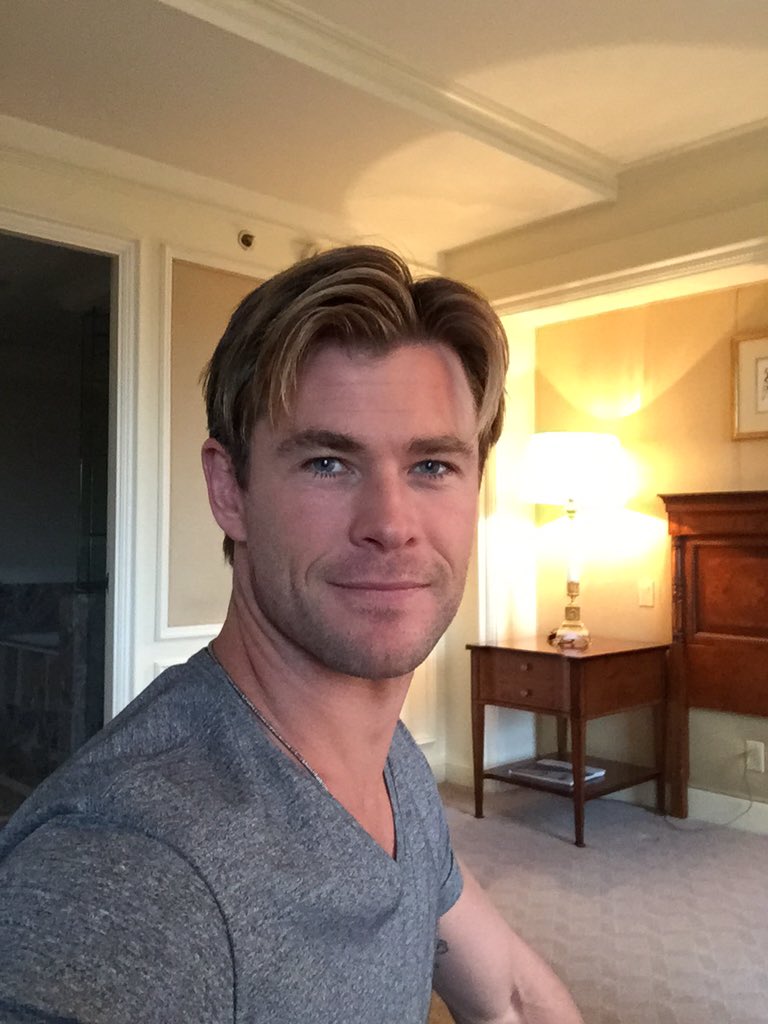 An Australian actor Chris Hemsworth is known for playing Thor in the Marvel Cinematic Universe. He has also appeared in the science fiction action film Star Trek (2009), the thriller adventure A Perfect Getaway (2009), Snow White and the Huntsman (2012), the war film Red Dawn (2012), and the biographical sports drama film Rush (2013).
Recently he aksed to work in a Bollywood film, he told, "Sure. I'd go where the fun is and then scripts are… if there was a great script, I'd be up for anything."
Hemsworth is popular for sporting long hair in the film for his iconic character Thor, will be seen in a short hairdo.
"Cutting the hair, losing the hammer to changing the costumes and then having someone like Taika who sort of brought such a unique vision and tone to it and humour," Hemsworth said.
Talking about working with Ruffalo in the film, Hemsworth said: "It happened and it was great because… he's just so much fun and specially improvising with him, he has put child-like innocence and uncertainty in the character that didn't exist before and which I feel is very refreshing to have which makes him more accessible."
Was it intimidating to work with Blanchett, Ruffalo and Anthony Hopkins?
"Yes, I was. Always. And you know they are more sort of iconic, famous and successful… But all of sudden when you work with some young kid who is amazing, and makes you think he's way better than them…."
The actor, who has worked in films like "Ghostbusters", "Snow White And The Huntsman" and "Rush", says one needs to be open to learning.
"I think it's part of having a great sense of humility… open to learn from people and little bit fear is good. It keeps you to work harder," Hemsworth added.
He will reprise his role as George Kirk in the upcoming Star Trek sequel.