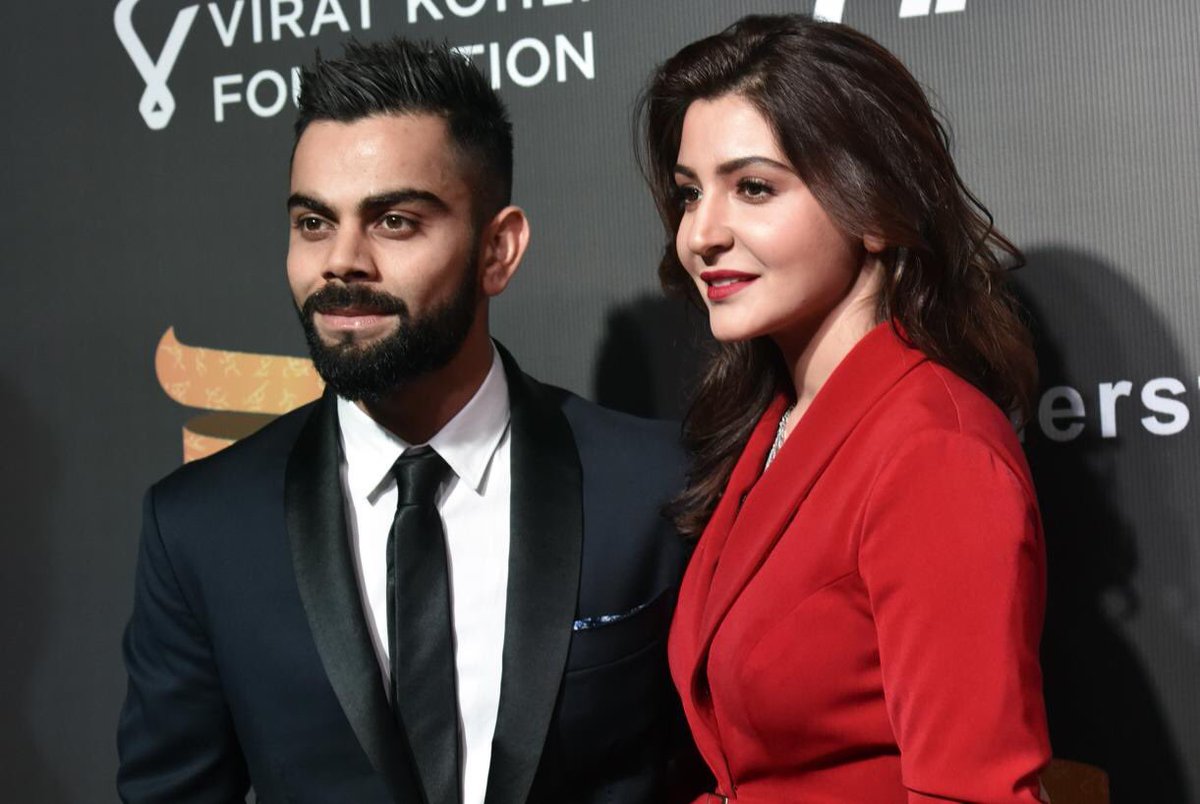 Virat Kohli and Anushka Sharma are one of the stunning couples in the country and there is no doubt about it. Wherever they go, fans pages get flooded with their pictures. Anushka Sharma and Virat Kohli made a public appearance at the Indian Sports Honours. Though this is not the first time Virushka graced the red carpet of an event we are always thrilled to see them together.
Virat Kohli and Anushka Sharma looked stunning at the event which honoured noted sportspersons for their performance in their respective fields. Virat so much that he ended up changing his profile picture to one with Anushka.
Anushka Sharma was seen sporting a stunning in a red pantsuit with diamonds adorning her neck, while Virat looked handsome dapper in a black tuxedo. Their sparkling chemistry and the way they blushed in front of the cameras made the paparazzi's day.
Here are some inside pictures of Anushka Sharma and Virat Kohli at Indian Sports Honours: