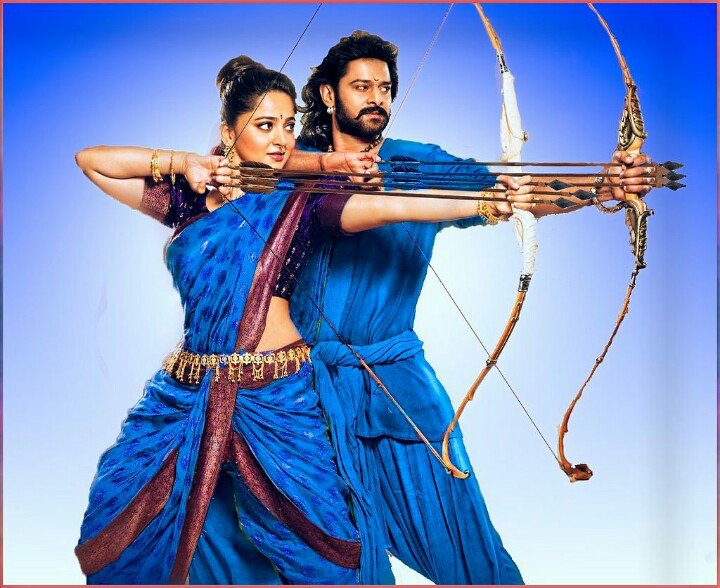 SS Rajamouli's Baahubali: The Conclusion one of the most successful films of the year. The movie is still having a good run at the box office and till date has earned crossed more than Rs 1700 crore worldwide. Baahubali 2 has also emerged as the first Rs 1000 crore Indian grosser.  Prabhas and Anushka Shetty have redefined chemistry on their amazing camaraderie have made them the most sought after onscreen pair on the silver screen.
The actress recently released the poster for an upcoming movie titled Bhaagamathie and the look received admiring reviews and were one that would leave everyone awe-struck and captivated.
During the interaction with media, the actress was asked who his favorite cricketer, she revealed that she has a huge crush on Rahul Dravid. Anushka also further added that everyone feels that Sachin Tendulkar or Virat Kohli are her favorite player but for her Rahul Dravid is her favorite player of all time. The talented actress further added that "Rahul Dravid is my favorite cricketer. Ever since I was growing up, I have a crush on him. At one stage, I fell in love with him."
On the work front, the actress will next be seen in Bhaagamathie which is all set to release on 9th February 2018. The movie will release in Telugu, Tamil, Malayalam as well as Hindi.
The makers of the movie released a statement and quoted saying that, "we are proud to make 'Bhaagamathie' with Anushka who is in great form in her career and has earned immense fame and praise with 'Baahubali'. The first look of the film released simultaneously in Telugu, Tamil and Malayalam have hiked the expectations."
Also added that, "Director Ashok is exhibiting his brilliant making skills in helming the movie. Anushka's performance is going to be a major highlight of the film. Madhi's cinematography will be a special attraction, whereas artwork by Ravinder will be majestic. We are making the film with a massive budget which is required for the gripping story penned by Ashok."