As you all must be knowing, Dhinchak Pooja is the latest one to get evicted from the Bigg Boss house. Show makers had brought her on the show to improve the all-time-low TRP ratings. However, bringing this infamous internet sensation didn't work for the show either, which for the first time is toppling on TRP charts.
But, do you know that after her Bigg Boss 11 elimination, the YouTube sensation fell ill? Yes, Dhinchak Pooja reportedly faced health issues as she was made to sit for 32 interviews post her elimination from Bigg Boss.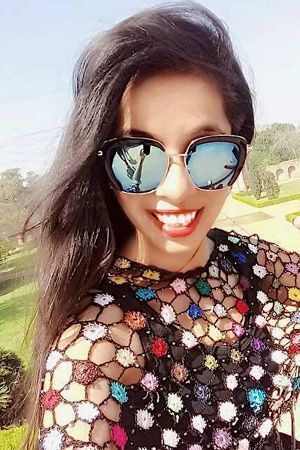 "By the end of the interview, her voice was completely gone and she was speaking very slowly. She fell sick and canceled other interviews lined up for the next afternoon," a source close to Colors Channel was quoted as saying to T2 online.
"Yes, I want to be a part of the Hindi film industry. I would like to try my hands at acting. Let's see what offers come to me", Dhinchak Pooja said.