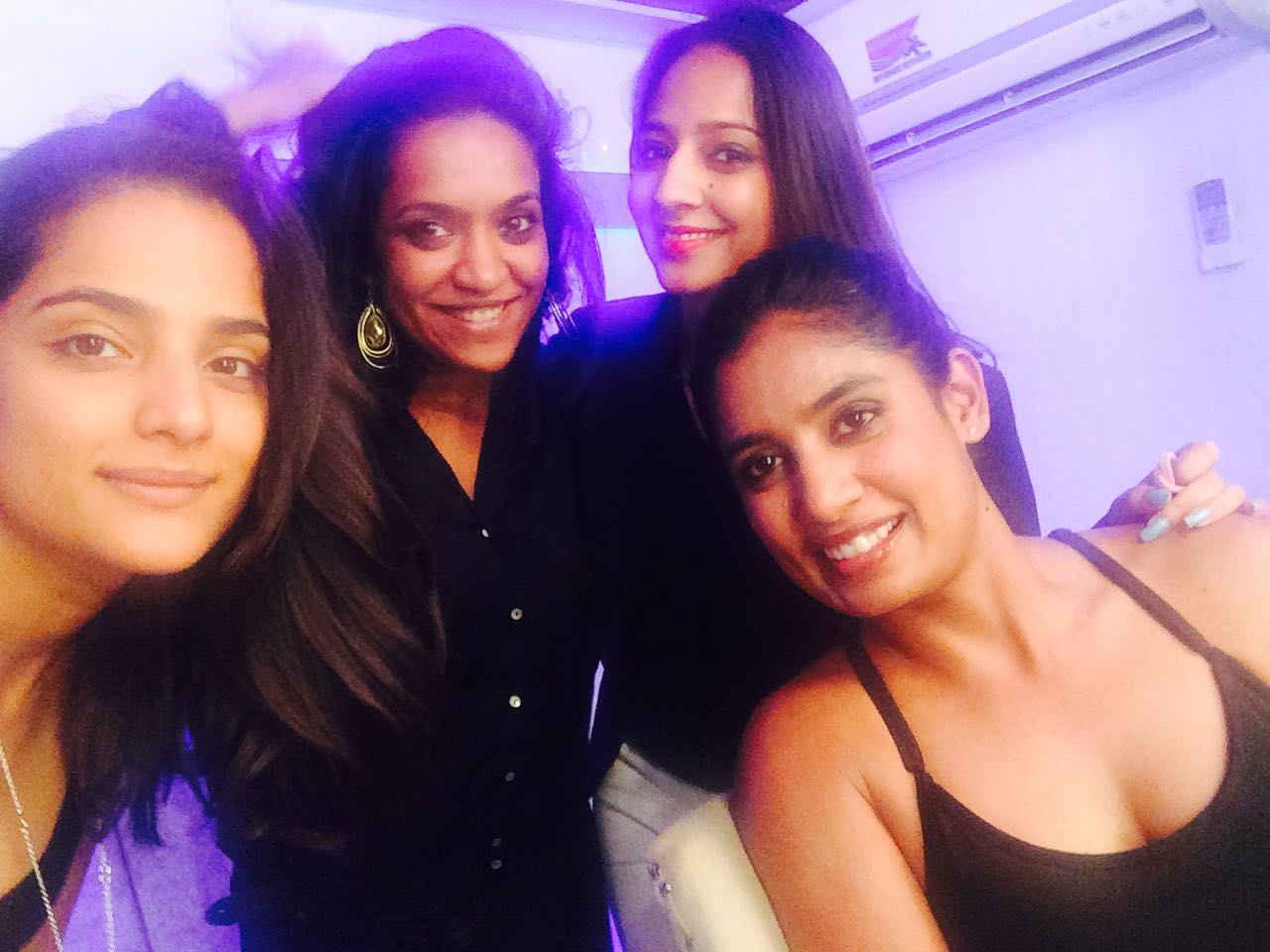 Indian women's cricket team captain Mithali Raj used to post many hot pictures on Social  Media. The 34-year-old sportsperson posted a throwback picture with friends Amreen Khurana and Afshan Kaura. In this pic she was in a black spaghetti top that shows off a bit of her cleavage . Fans asked her to delete the picture as it does not do justice to her 'role- model' avatar. She was criticised everywhere  by her fans.
Mithali made headlines when she rubbed shoulders with actor Shah Rukh Khan and businesswomen Nita Ambani on the cover of Vogue, looking unrecognisable. Dressed in a gorgeous black Johanna Ortiz jumpsuit and blow dryed hair, Mithali is looking no less than a model.
About her International Cricket career , She is the highest run-scorer in women's international cricket and the only woman cricketer to surpass the 6,000 run mark in ODIs. She is also the first player to score 7 consecutive 50s in ODIs, apart from being the first Indian to have led the national team to an ICC ODI World Cup final twice – 2005 and 2017.
Mithali's life story will be told through a Bollywood biopic soon.