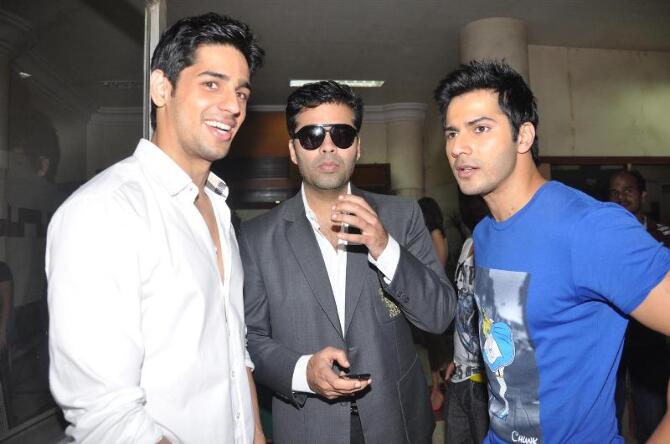 Varun Dhawan and Sidharth Malhotra made their Bollywood debut with Karan Johar's Student Of The Year.
Karan Johar has been trying to play the peacemaker between Varun Dhawan and Sidharth Malhotra now. It seems filmmaker Karan Johar is keen that the duo patch up.
A source told Asian Age, "Karan is someone who avoids confrontations in ideal circumstances. He got Alia and Sid to be friends again even though they are not a couple anymore. Now he wants Sid to also mend fences with Varun".
Dhawan once revealed that he was never close as such to Malhotra but that they had a cordial relationship. Once hopes this can happen once again.
aran himself has patched up with Kajol after a major fissure in their relationship emerged. Will he consider rekindling his relationship with Kangana?