Osama Bin Laden was one of the most dreaded terrorists who shock the world when he plotted and executed at four coordinated terrorist attacks by the Islamic terrorist group al-Qaeda on the United States on September 11, 2001. In the attack let to 2,996 people, injured over 6,000 others, and caused at least $10 billion in infrastructure and property damage.
On May 1, 2011, American soldiers killed al-Qaida leader Osama bin Laden at his compound near Islamabad, Pakistan. As the CIA on Wednesday made public at least 470,000 files from computers seized during the May 2011 raid and revealed that the terrorist was a huge fan of Udit Narayan, Kumar Sanu, and Alka Yagnik.
During the raid on Osama bin Laden's Abbottabad safe house, the world got an insight into the unknown aspect of The man who was once the world's most wanted.  The data recorded from the safehouse gives us an understanding of the who was restricted to his 38,000-sq ft compound during his final years before being shot dead by a team of US Seals.
In the captured data what was recovered informed that the terrorist was very fond of Bollywood movies and songs. He used to listen to 'Ajnabee mujhko itna bata' from the Ajay Devgn and Kajol-starrer Pyar Toh Hona Hi Tha, the title track from the Salman Khan and Madhuri Dikshit-starrer Dil Tera Aashiq and Udit Narayan's 'Tu chand hai poonam ka' from the 1994 classic Jaane Tamanna.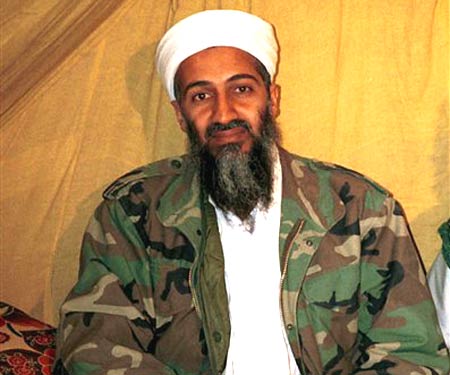 Also, it was found out that he kept a close watch on the what is taking place in India. The data also had news clips from Indian channels were recovered from his hard drive, in relation related to David Headley and Ilyas Kashmiri, the alleged masterminds behind the 2008 Mumbai attacks.