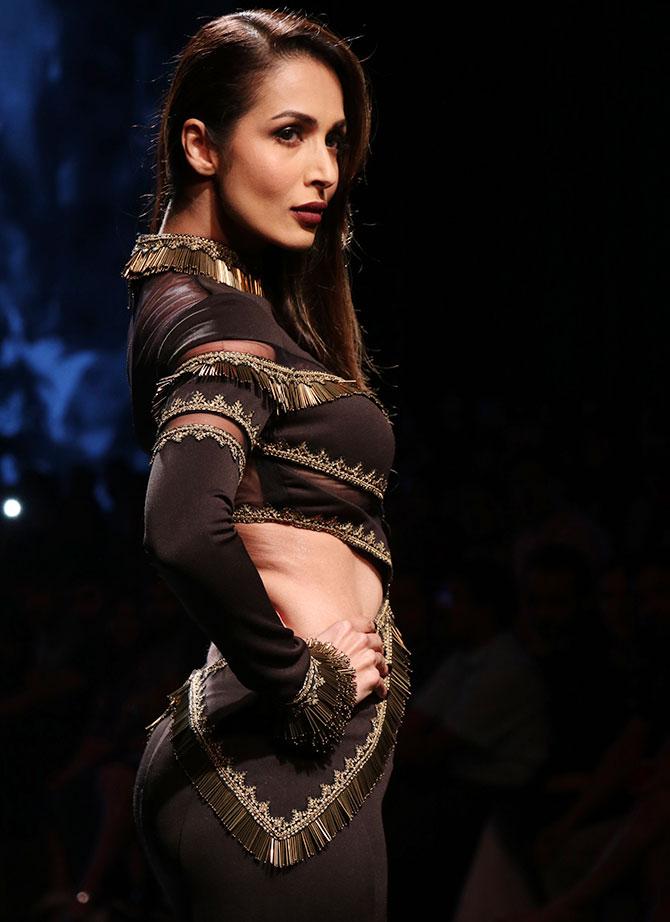 Malaika Arora Khan, is an Indian actress, dancer, model and VJ. She was born in Thane, Maharastra on 23 August 1973. She started off her career as a model and then became a popular face with her stint on small screen with shows like Love Line and Style Check.  She danced with Shah Rukh Khan on top of a moving train, she burned herself into the brains of everyone. But Malaika Arora Khan's popularity reached on an all-time high with her sexy dance number Munni in Dabangg in 2010.
Malaika Arora Khan is the perfect example of hotness that keeps defying age and there is literally no one who can deny that. She is getting sexier and hotter day by day.
Her Instagram profile is a delight for her fans who get all the latest updates about her whereabouts and exciting lifestyle. One look at her and anyone would refuse to believe that she has a son too.
Malaika was married to Bollywood actor-director-producer Arbaaz Khan in 1998 whom she met during a coffee ad shoot. On 28 March 2016, they announced separation. The couple officially got divorced on May 11, 2017.