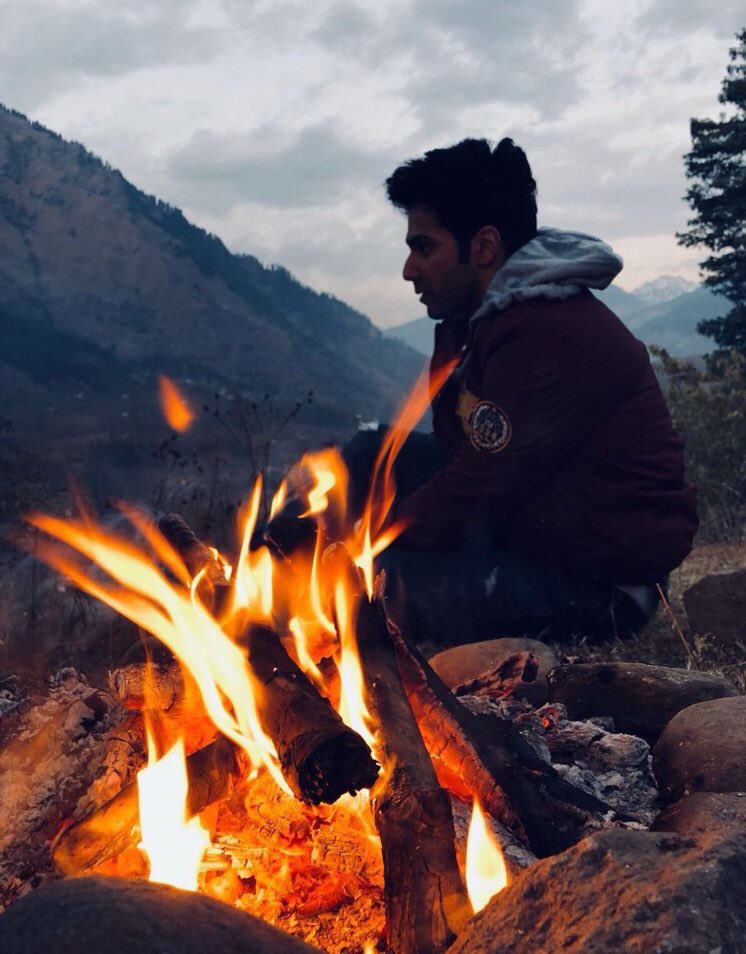 Varun Dhawan had a quite successful 2017 at the box office as his last two movies 'Badrinath Ki Dulhania' and 'Judwaa 2' were successful at the box office. Varun Dhawan is quite excited for his fans to watch his upcoming film 'October' which is being directed by Shoojit Sircar.
The makers of the movie released the teaser of the movie today. The movie script has been penned down by Juhi Chaturvedi. The movie also marks the debut of Banita Sandhu. It is not for the first time Banita and Shoojit working together, as they have collavorated in the past in one of his commercials.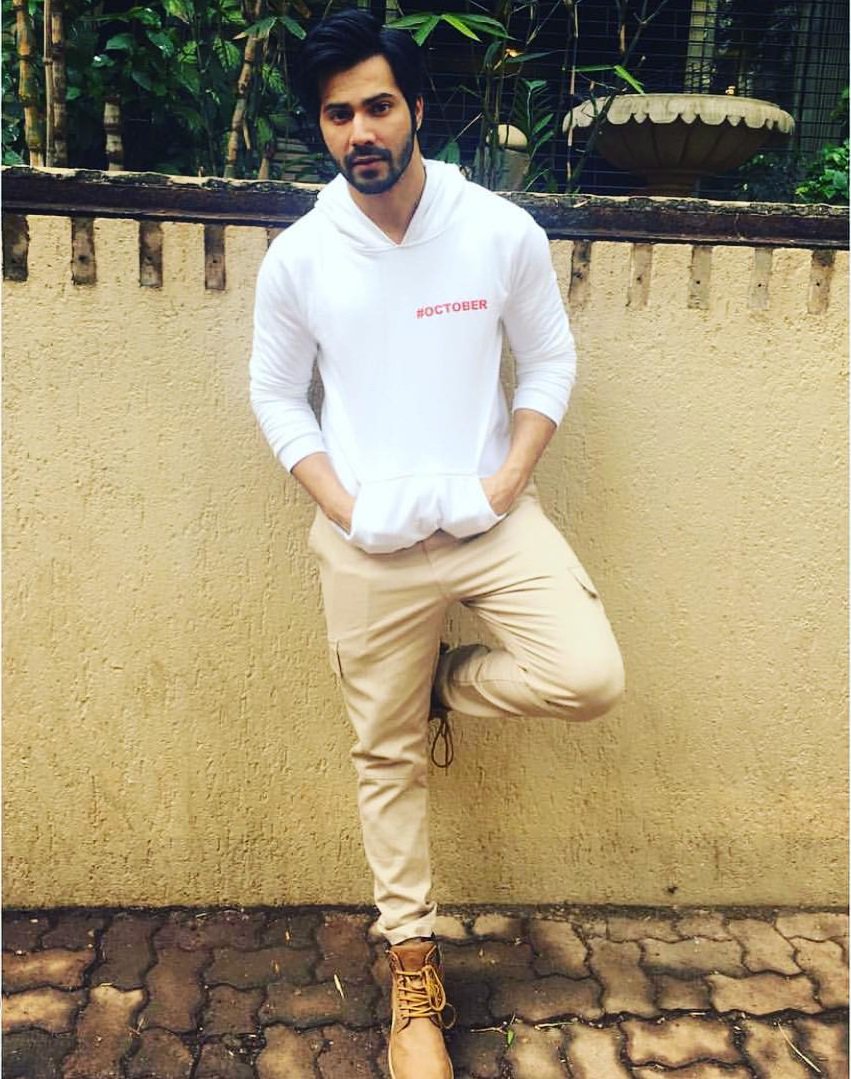 During a recent interaction with the media talked about the movie and said that " October is an unusual romantic tale which explores the kind of love that comes without any expectations." The movie has been majorly shot in Delhi and also the shooting of the movie was finished in just 38 days.
See the video
Here are few reaction for the public post watching the teaser:-
A Classic Shoojit Da.. Fab VD .. looking forward to #October @ronnielahiri @BanitaSandhu https://t.co/uTsMz8xn9n

— Yami Gautam (@yamigautam) February 14, 2018
#VarunDhawan 's #OctoberFeeler gift to fans this #ValentinesDay! #OCTOBER https://t.co/qiXThVqYFu Producers @ronnielahiri & Sheel Kumar, Stars @Varun_dvn and Banita Sandhu. A @Rising Sun Films Production, directed by @ShoojitSircar Releases on 13th April 2018. @NHStudioz

— Atul Mohan (@atulmohanhere) February 14, 2018
I'M SO EXCITED!
The teaser was so Simply Beautiful. ❤️ #OCTOBER pic.twitter.com/nLP9eE2jXa

— Shruti~ (@_shruti_singh_) February 14, 2018
Catch this #WorldOfOctober teaser carrying the beautiful weather that makes #OCTOBER so enticing …it's all heart…thanks to the genius of @ShoojitSircar ..the music is lovely..@Varun_dvn and @BanitaSandhu look like embellishments on a lovely painting https://t.co/X4jomhP1x3

— Faridoon Shahryar (@iFaridoon) February 14, 2018
Iss mein Valentin waali feel hai @Varun_dvn – This is the #WorldOfOctober from @ShoojitSircar's #October #OctoberInApril https://t.co/GHRuRR0HQq

— Devansh Patel (@PatelDevansh) February 14, 2018
Shuili or the night jasmine is one of the most under-rated flowers. It fills the air with such sweet fragnance and marks the onset of sharad and durga puja Uff! Serious bout of nostalgia.@ShoojitSircar this is beautiful ! @Varun_dvn Looking forward to #October https://t.co/RMrFq9lH14

— Rudrani Chattoraj (@rudrani_rudz) February 14, 2018
After the masaledar dhamakedar high on energy Judwaa2 he is doing an October the V in Varun stands for Versatility #October https://t.co/h2cIMyIrRr

— Surbhi | OCT🌸BER (@DhakkadVaruniac) February 14, 2018
A film comes from dear director @ShoojitSircar …A marvellous composer @aroyfloyd along with utterly new #VarunDhawan in a fresh pair & some great talented artists behind the lens❤#October on APRIL
One of most anticipated films in 2018🎬https://t.co/BimMsBN9YP

— M A N I S H A (@DiscoverManisha) February 14, 2018
Varun Dhawan. Banita Sandhu… Presenting the world of Shoojit Sircar's #October… 13 April 2018 release… Link: https://t.co/uZon5u24PZ

— taran adarsh (@taran_adarsh) February 14, 2018
Saw #October teaser… Very Good @ShoojitSircar film background music is such a delight… @Varun_dvn looking Very Promising….

— Rohit Jaiswal (@rohitjswl01) February 14, 2018
Once in a way, every star needs to do a film that showcases his abilities as an actor. @Varun_dvn showed you what a fine actor he is with #Badlapur. Here's a reminder called #October – https://t.co/HUUjljWFc4

— Akshaye Rathi (@akshayerathi) February 14, 2018