A very well-known actor and producer Jamnadas Majethia (JD) who has been active in Gujarati theater for the last 20 years is coming back with his hit comedy show "Khichdi". The show debuted on Star Plus on 10 September 2002. After that it's second season named Instant Khichdi aired on Star One. Now, the third season would be aired from 14 April 2018 on Star Plus.
"Khichdi" is the story of the Parekh Gujarati family. The season 3 is returning with the original cast – Supriya Pathak, Vandana Pathak, Anang Desai and Rajeev Mehta, along with Majethia.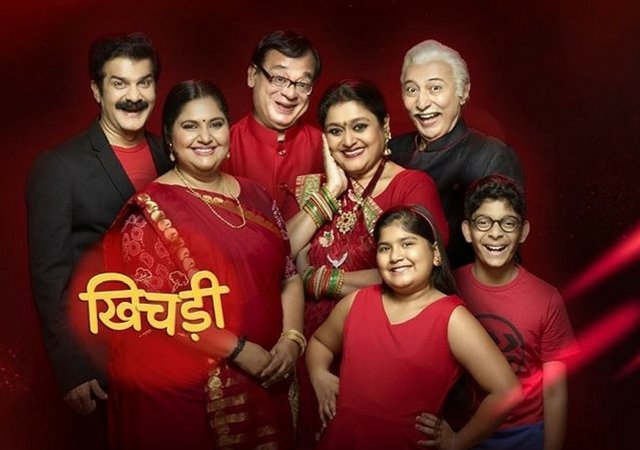 JD is role as Hansa's younger brother. He also lives with the Parekhs & is as stupid as Hansa & Praful. He has a Catering business. His favorite line is "Kissi ko pata nahi chalega".
Actress Supriya Pathak said," We all wanted to be part of the show again. When the offer came again, I just jumped at it. I was missing playing the part of Hansa." Hansa never works in the house, while repeating, "Mein to thak gayi bhaaishaab".
Vandana said," I was initially a bit nervous to essay the role of Jayshree, the gossip queen daughter-in-law. But later it was easy."
Praful aka Rajeev Mehta said, "Comedy is all about getting the timing right, especially when you are on stage. But in TV shows, comedy is about chemistry and it should be there between the actors… The timing is made by director and editors."
Spread the word around so that nobody knows 😉#Khichdi is arriving just for you, on 14th April at 8pm. pic.twitter.com/zqoNgLKuWe

— STAR PLUS (@StarPlus) March 29, 2018
A film based on the series, titled "Khichdi: The Movie", was released in 2010. It became the first Indian TV series to get a film adaptation.