Beautiful actress Pooja Hegde who was crowned as the second runner-up at the Miss Universe India 2010 competition made her acting debut in Mysskin's Tamil superhero film Mugamoodi in 2012. She entered in Bollywood  with Ashutosh Gowariker's film Mohenjo Daro.
She was selected after Gowariker's wife had spotted her in an advertisement and called her to audition, which she successfully completed. As a result of her commitment to the film, she revealed that she would take a break from appearing in regional Indian movies until her Hindi film's release.
She kick-off work on her next Bollywood. Pooja Hegde knows that the stakes are high for her with Housefull 4. In a bid to leave no stone unturned, the actor has been toiling away at the gym, putting in as many as five hours each day to work on her frame.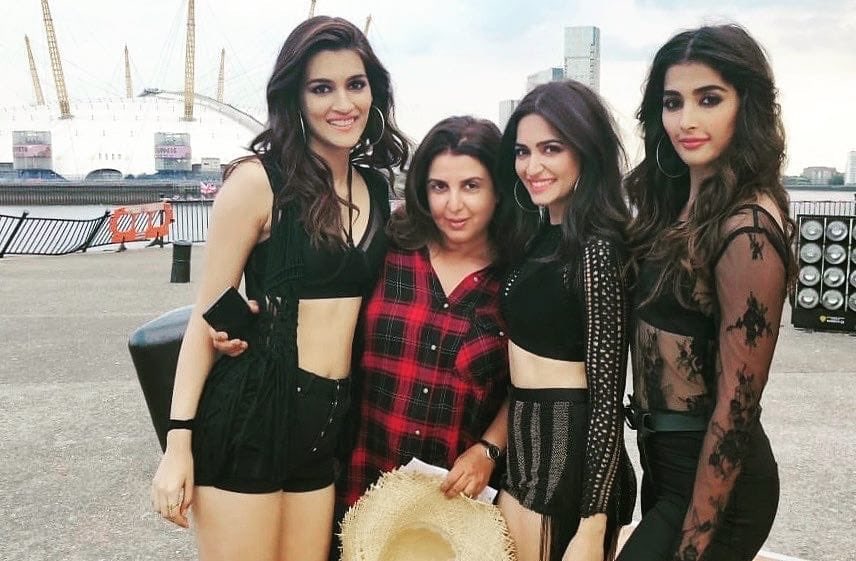 She said, "Yoga is helping in my work on a number of fitness components, particularly agility….it is a requisite for a song in the film. My regime entails calisthenics as well. It has helped me yield good results. Since the past few weeks, I've been travelling to different locations to shoot. Since fitness has always been a priority, I've made certain to wake up at 4 am to work out."
Nadiadwala Grandson Entertainment announced that Housefull 4 will be released during Diwali 2019 and directed by Sajid Khan and the fourth film will be themed on reincarnation.