Few times when Nick and Priyanka were spotted together on Aiports and outing the internet got the talking that Both are dating though they have not officialy announced that. Nick had previous relationships with the women and they were all older than him.
So we were wondering the reason behind and we got the answer from Nick's appearence from one show and that was Watch What Happens Live with Andy Cohen' in 2013, Yes we got our answer from there. Nick and Peecee are having an age difference of 10 big years and that was shocking in India.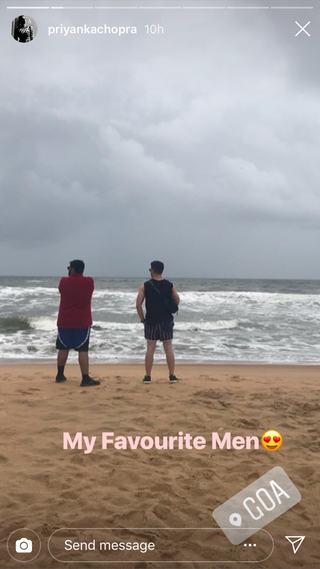 A fan asked him on the show "I heard you like cougars. And I was wondering what's the oldest woman you would date?"Smiling at the question Nick replied, "I would not put a limit on it. Let's be realistic, the oldest person I have taken out on a date was about 33…35." Even the show host Andy can be heard asking him, "What do you like about older women?" to which Nick very calmly replies, "They know what they want." His reply is immediately met with a loud applause from the people present in the studio.
So got the answer for this! Check Circle of Bollywood for more interesting updates!