Nick Jonas has touched down in India with his parents.The singer, 25, was spotted arriving at Chhatrapati Shivaji International airport in Mumbai on Thursday evening with his mother Denise and father Kevin Jonas Sr.
As they made their exit, the Jonas patriarch had a big Tiffany & Co. bag in his hand. Of course, Tiffany's is the jewelers that closed down its London store for Nick to buy an  engagement ring for fiancée Priyanka Chopra.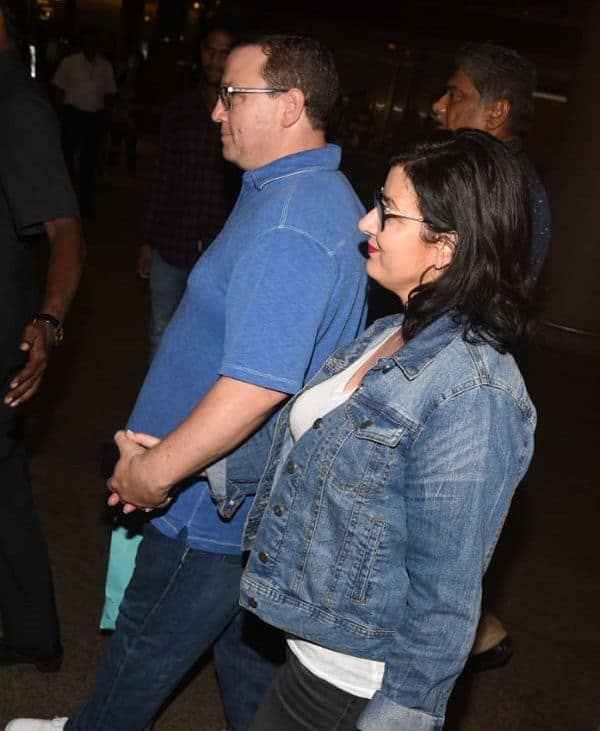 We already knew that PeeCee is throwing a big Bollywood party on 18th, and it is apparently a post-engagement cheer. And we have our bets placed on the fact that the power couple will now make it official. The rock on the actress' finger has made enough headlines, more so after we got a clear picture of it from Manish Malhotra's party.
A source close to Priyanka's Family said  "Priyanka wants everything to be traditional to respect her family's values, and definitely an Indian wedding. Priyanka and Nick are excited for everyone to meet and to celebrate. Everything is very secretive but guests are expected to head there starting tomorrow. All of the plans are moving quickly and Priyanka and Nick do not want to have a long engagement."
Chopra, who debuted her engagement ring on Tuesday, has been in Mumbai where she is filming the film The Sky Is Pink for the past few days.