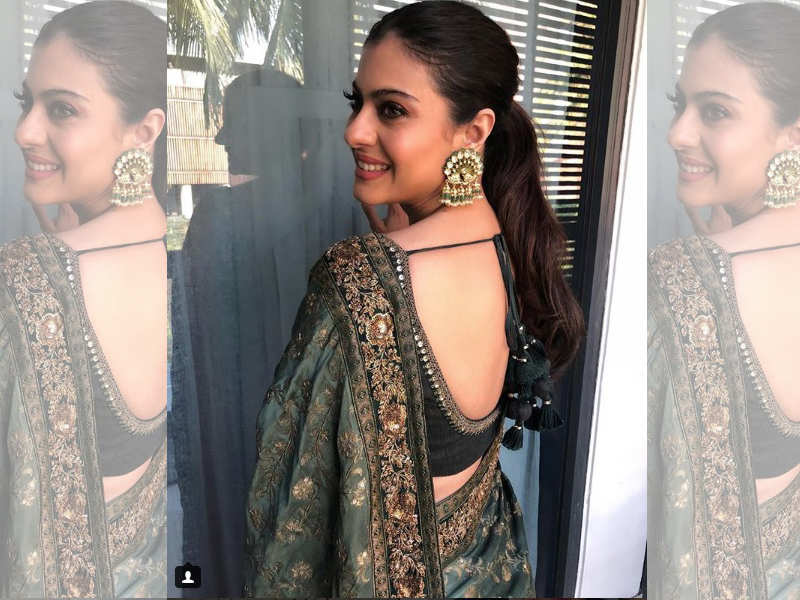 It is common for Bollywood celebs to post their everyday life in the form of pics on their social media pages. Lately, many actors of B-town had shown an interest in sharing their personal pictures. Most of the actors are on Instagram and there are tons of outstanding pictures the shared on it. Here we are presenting you the best Instagram pics of B-town celebs you should not miss.
Take a look:
Aditi Rao Hydari looks stunning in this pic :
Aditi Rao Hydari is slowly rising to fame with her beautiful roles in different flicks. Aditi shared a picture of her in which she was seen wearing a white shirt and a short. The actress shared the picture in black and white and captioned it saying, "We carry inside us the wonders we seek outside. whatever we love, we are – Rumi."
Throwback picture of Kajol
Talented actress Kajol recently shared a throwback picture on social media in which she is all smiles. The actress looked cute and pretty in the gold shimmery dress. She captioned the photo saying, "smiles are meant to be shared.. Awkward or not."
Raveena Tandon's first ever skydive
Raveena Tandon recently shared a picture of her first ever skydive and she looked super excited while jumping. She captioned the picture saying, "the time you jump off a plane#12, 000ft#throwback #myfirstskydive wanna go back to the skies .. a kiss for all .."
Newlywed couple Milind Soman and Ankita Konwar share a beautiful selfie
Newlywed couple Milind Sonam and Ankita Konwar were enjoying their honeymoon period right now. Milind shared an intimate picture with his wife and captioned it saying, "11k for @earthy_5 and 16k for me #summerRunning #NevertooHOT #BetterHabits4BetterLife #Fitterin2018 #BeRegular awareness and a strong mind are the keys to good health!"
Katrina Kaif Propaganda is all you need to see today
Katrina Kaif shared a beautiful picture of her wearing a black tee which has 'Propaganda' written on it. She also tagged Anushka Sharma while captioning the photo.
Farah Khan's new vehicle
Popular Choreographer Farah Khan recently got injured and shared the image of her fractured leg in her regular witty way by saying "my ride next 3 weeks..making sure its colour co-ordinated."