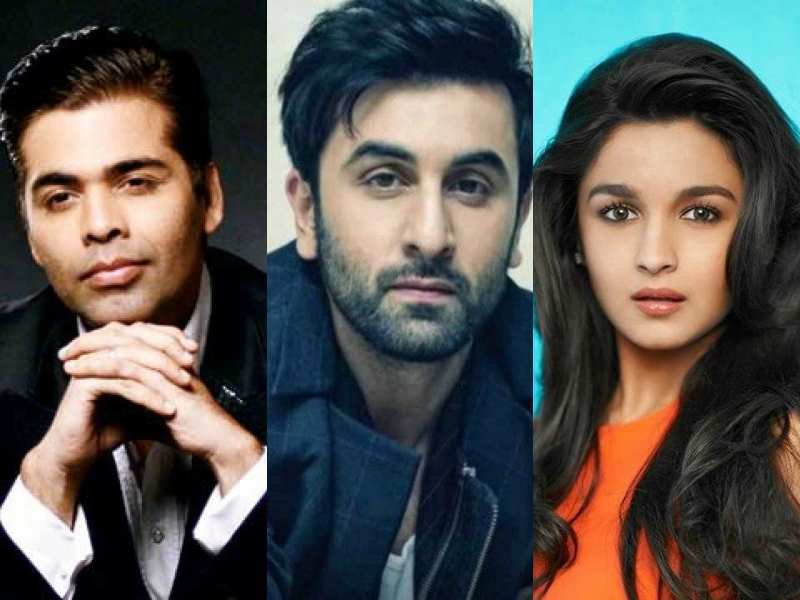 Every once in a while, one comes across a picture, piece of music, a work of art, an expression of a sentiment that makes your day. Karan Johar shared one such a picture on his Instagram account, early on Thursday. Sharing the picture, Karan wrote: "The biggest BLOCKBUSTER ever!!!!!"
It does not come as a surprise, then, that Ranbir and Deepika hung out last night at the former's house. And guess what? Their respective partners, Alia Bhatt and Ranveer Singh, joined in as well. That's not all! Shah Rukh Khan, Aamir Khan and Karan Johar were present too.
Long years ago, speculation was rife about the supposed differences between Shah Rukh and Aamir. It is obvious that their acting styles are worlds apart. It was also a known fact that there was a time when all the major (and popular) film awards would go SRK, with some of his performances deemed not exactly award-winning. In his blog, Aamir had allegedly made a derogatory (perhaps mockingly) reference to SRK, when he wrote a comment on a pup named Shah Rukh at his home in Panchgani.
On the work front, Karan announced his most ambitious directorial venture ever last month. Titled Takht, the period drama will star Alia Bhatt, Ranveer Singh, Kareena Kapoor Khan, Janhvi Kapoor, Vicky Kaushal, Bhumi Pednekar and Anil Kapoor.
Set against the backdrop of the Mughal empire, Takht is the story of a family, of ambition, of greed, of betrayal, of love and of succession. It is slated to hit the screens in 2020.