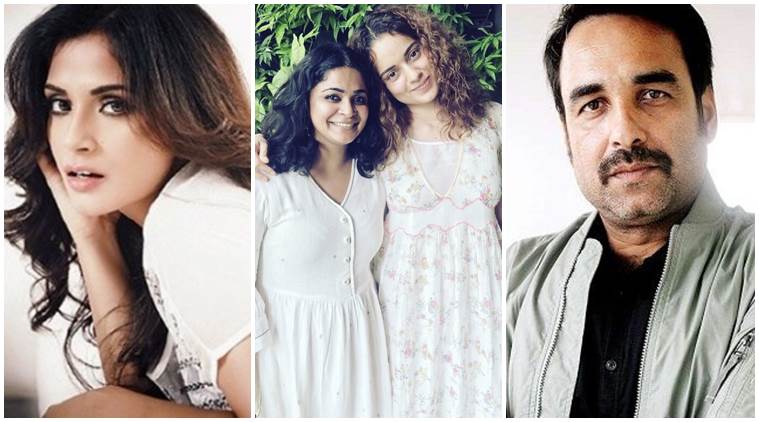 Richa Chadha says that she doesn't have any problem sharing screen with the Manikarnika actress Kangna. Panga stars Kangna as a kabaddi player.The film also features Neena Gupta, Pankaj Tripathi and Jassi Gill.
The actor said that she never has a problem working with anyone unless they are "douches.""I am sorry I haven't read the papers. I think I will find about it next month by the time it is stable for everybody," the actor first laughed off the controversy, but later added on a serious note, "I have never had a problem working with anyone. I get along with everyone unless they are douches and then I just hate them."
Earlier Kangna said something on Sonu sood's exit from the movie and she said that Sonu couldn't work under a female director rather Sonu said that he couldn't find the dates.Later, Kangana said Sood quit the project because he felt uncomfortable working under a female director. In his response, Sood said even though Kangana is a good friend, making the entire issue about male chauvinism was "ridiculous".
Check more updates!