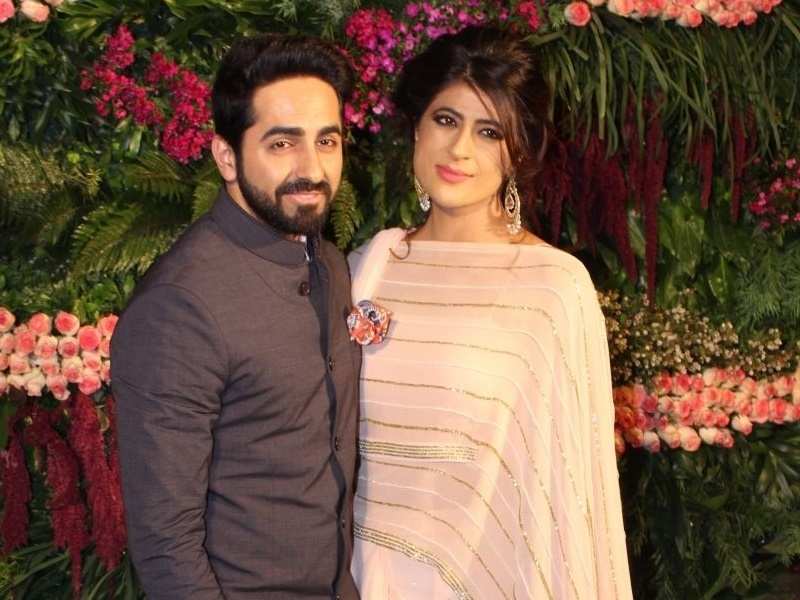 Ayushmann Khurrana who recently delivered his one of the best performance with Sriram Raghavan's 'Andhadhun' is gearing up for the release of his next 'Badhaai Ho'. While on the personal front, he was going through a lot as his wife Tahira Kashyap was diagnosed with cancer.
Ayushmann Khurrana spoke how he has started looking his life very differently ever since his wife has been detected with cancer. In an exclusive chat with a leading daily, he said, "I think I have started looking life in a different way altogether. I'm more happy has a persona, I'm more patient as a person. Small things don't bother me anymore because with an issue like that you have to have a very healthy and happy state of mind because you are also working at the same time…two films were releasing and she was in the hospital. So, in the morning I used to promote my films and go back to the hospital in the night. I was sleepless for seven nights and seven days. It was not easy but since she was positive, she inspired me a lot. We were also lucky enough as we got to know about it at the early stage…that's the silver lining. We decided to keep it positive."
Tahira Kashyap was diagnosed with breast cancer and she underwent a mastectomy. Tahira recently took to her Instagram page and posted a couple of pictures of her from the treatment center. Though the news is extremely disappointing, it seems Tahira is just looking at the positives.